Fishing In Alberta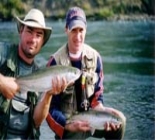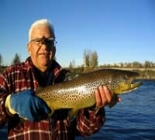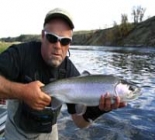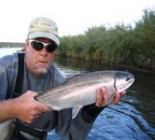 CAD $
620.00
Lake Float Tubing 2 people
CAD $
640.00
One Day float trips
CAD $
500.00
Semi guided float trips
CAD $
1,680.00
Two day float overnight
CAD $
1,280.00
Two day float trips per day
CAD $
620.00
Walk and Wade 2 people
Package Details and Information
Fishing In Alberta — Canada, Alberta
Package:300723
The Bow River

We are your premier fly fishing guide. Based out of Calgary Alberta, we provide guided fishing trips to some of the finest fishing Southern Alberta has to offer. Our guides are some of the best in the area.

In addition to float trips on the Bow River & Red Deer River we also offer fly fishing trips on the Cownest, Livingston and Oldman rivers.

If walleye is your passion, we offer guided trips on the lakes and resivoirs of Southern Alberta where you'll find walleye fishing second to none.

Most common trips are one day floats staring as early as 7:00 am and ending well after dark (11 PM). Overnight trips, spending the night in tents on the bank of the river, are also available. With reasonable access along this �lower� section of river anything is possible. Bottom line, we are flexible, if you would rather fish from the boat, shore, only six hours, 18 or maybe 36 Hookers will design a trip that best suits your needs. You can be assured, because of my love of fly fishing, you will be on the river that is producing the best flies the fish are feeding on.

This world class trout river originates in the eastern slopes of the Rocky Mountains at an elevation of 6353 ft. It is mainly a white water freestone river as it flows though Banff National Park. As it leaves the park it starts to widen and slow. This stretch of river is mainly inhabited with Brown Trout, but Eastern Brook, Cutthroat, and Bull Trout may also be encountered, along with good populations of Rocky Mountain White Fish.

Average size of the Browns here are about 16" although 22"ers are not uncommon and every year the odd lunker is fooled. This "upper" section of the river flows through the picturesque Rocky Mountains for approximately 20 miles before reaching its first hydro electric dam and is strictly a catch and release fishery.





Location and Fishing Information
Fishing In Alberta - Alberta, Canada

Welcome to Quality Fly Fishing. I, Tom, at 38 years old have 32 years of fly fishing experience. I live to fish, and would like to offer you a fly fishing experience of a lifetime. My 32 years experience has taken me across southern Alberta, Eastern slopes of British Columbia, Idaho, Montana, and both islands of New Zealand. I love quality fly fishing experiences, and with this guarantee you one. I have been extensively fishing the Bow River for ten years, floating it for the past two.



We love to catch fish, quality fish, and figure if you�re out there fishing you might as well be catching, or at least hooking. When on the Bow, you can expect average days will produce 20 fish in the three to four pound range (19�-20�) between two fishermen. Our philosophy, if you can cast a fly effectively, you�ll be hooking up.
Over the past 10 years, Alberta has put an emphasis on Walleye fishing, especially in Southern Alberta. With major stocking programs and catch & release regulations, this region is now producing Walleye fishing second to none.

Many of the lakes and reservoirs we guide on are within a short 2 hour drive south and east of Calgary. Driving across the prairie enroute to the lake you may encounter antelope, deer, countless hawks and possibly the famous Badlands. Once on the lake, in the comfort of a 16� Misty River boat, and your guide has located the Walleye, hang on, you will be in for some spectacular fishing. One hundred fish days are common for Walleye that average 22�.
Fishing Season
Our season runs from May to November. In the spring you can expect excellent fishing on pre spawn Rainbows and post winter spawn very hungry, cooperative Browns (May to mid June). Mid season magic finds water levels moderating, post spawn hungry Rainbow, the best of the dry fly action and eventually the hoppers (mid July to mid Sept.) Fall finds lower water levels and a more tranquil river with pre spawn browns and rainbows frantically fattening up before winter sets in (mid Sept. To Nov.)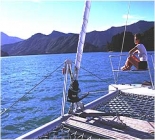 New Zealand, Marlborough
Boutique Luxury B&b; Accommodation, Blenheim
Double Occupancy per night
Available From:
04/18/2012
Per Day: $595.00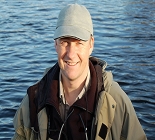 England, Cumbria
Professional Fly Casting & Fly Fishing Tuition
Full day Fly Casting and Fly fishing tuition (6 hours).
Available From:
04/18/2012
Per Day: £180.00

New Zealand, Marlborough
Boutique Luxury B&b; Accommodation, Blenheim
Single Occupancy per night
Available From:
04/18/2012
Per Day: $550.00
Sign up for our free trip planner and receive our monthly newsletter featuring offers on fishing trips.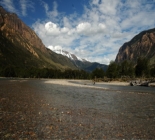 Spring Special November 2011 fr USD $1,625.00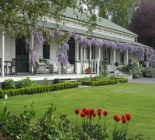 Boutique Luxury B&b; Accommodation, Blenheim fr NZD $520.00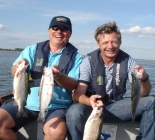 Fishing Rutland Water fr GBP �285.00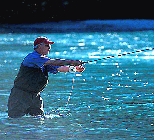 Fishing Near Vancouver BC fr CAD $1,485.00