Fishing Africa
Botswana
View Trips & Guides
You'll find the fish waiting for you in the main Okavango river and in the secret lagoons that lie within the papyrus fringes. No doubt you'll want to experience that shock-take of a river-bred tiger, but be assured that the various species of largemouth bream and tilapia that abound are not to be disregarded.

Cape Verde
View Trips & Guides
Sao Vicente Old Portuguese colony, Cape Verde becomes independent on July 5, 1975. This archipelago located at 600 km of Western Africa became the new destination for Fishing Sport, discovery of a virgin nature, sandy beaches, excursion, surfing and diving...

Egypt
View Trips & Guides
Hurgada, eastern Red Sea coast of Egypt. We do not actually fish in Hurgada, but this is where we take off. We trave to rich coral reefs north or south of Hurgada, according to season and specific guests' pereference.

Kenya
View Trips & Guides
The Pemba Channel is widely known, not only as the best place to fish in Kenya but probably the best place in the whole of Africa. We have a world-wide reputation for its Marlin catches, holding 75% of all marlin records caught out of Shimoni, 54% of all Kenyan marlin records and 7 all-Africa marlin records.

Namibia
View Trips & Guides
Fishing day starts with collection of the client from his hotel at 8am. The guide arrives in a fully equipped 4 x 4 complete with 2 cool boxes. One contains the packed lunch while the other contains unlimited cold drinks.

Seychelles
View Trips & Guides
Fly Fishing The Flats In The Seychelles. Poivre and St Joseph islands. These two turquoise jewels are among the best bonefishing destinations in the world! Average size 5 to 7 Lb and 30 fish per day are common.

South Africa
View Trips & Guides
Fly Fishing Vaal River Excursions South Africa. We specialize in guiding groups of dedicated fly anglers to various exotic destinations in Southern Africa and the Indian Ocean Islands.

Tonga
View Trips & Guides
Located on 'Atatà island 7NM from the main island of Tongatapu, where the Kingdom of Tonga's capital Nuku'alofa and the Fua'amotu international airport are situated. The resort is located on the southern tip of the island and features 16 beachfront fales, swimming pool, polynesian style restaurant and bar.

Zambia
View Trips & Guides
The Zambezi Escarpment along the northern boundary towers above the Zambezi River & Valley, which also forms part of the Southern limit of the Great East African Rift Valley. The valley floor and the Escarpment combined with the plateau gives the Lower Zambezi magnificent picturesque scenery, providing a memorable experience for any visitor.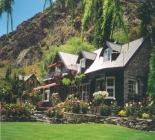 Fly Fishing Queenstown fr NZD $400.00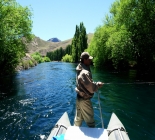 Spring Special - Patagonia Argentina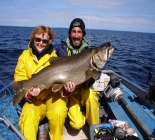 Fishing Northwest Territories fr USD $3,495.00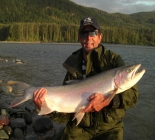 Fishing North Western B.c., Skeena Region fr CAD $4,728.00
Sign up for our free trip planner and receive our monthly newsletter featuring offers on fishing trips.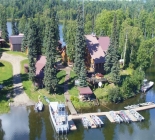 Southcentral Alaska Fly In Fishing Lodge fr USD $919.00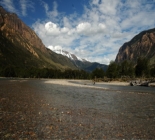 Spring Special November 2011 fr USD $1,625.00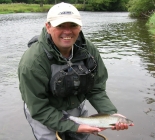 Casting Tuition And Guiding In Wales fr GBP �209.00