Experience Patagonia, Fishing Lodge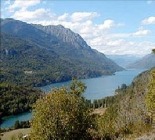 Package Option
Available From
Available To
Per Day From
Alerces Park 7 days/6 nights
03/23/2012
05/31/2012
$ 780.00
Alerces Park & Alto Puelo Lodge 10 days/9 nights
03/23/2012
05/30/2012
$ 600.00
| | | | | |
| --- | --- | --- | --- | --- |
| | | | | |
| USD $ | 5,350.00 | Alerces Park & Alto Puelo Lodge 10 days/9 nights | | |
| USD $ | 6,500.00 | Alerces Park & Rio Yelcho 11 days/10 nights | | |
| USD $ | 4,485.00 | Alerces Park 7 days/6 nights | | |
| USD $ | 3,300.00 | Alto Puelo Lodge 7 days/6 nights | | |
| USD $ | 3,900.00 | Rio Yelcho 7 days/6 nights | | |
Package Details and Information
Experience Patagonia, Fishing Lodge — Argentina, Rio Negro
Package:20001071
Amidst the beautiful snow capped Andes Mountains and the clear turquoise color of the Rio Puelo there is a place surrounded by tranquil peace and natural surroundings. A place even early explorers overlooked and to this day no roads penetrate this unique area. A place where the locals you encounter along the path to the nearby village, still greet you with a warm smile and a cheerful "buenos dias". A place where the ox cart and horse are still valued in an area where there are no roads to the remote local villages and farms. A place where the Alto Puerto Lodge sits comfortably blended in with the character of the region. A place that is perfect for a memorable and secluded private fly fishing vacation.

We cater for beginning and expert anglers alike, with the seasons for Argentina/Chile fishing runs from November through April. All the lodges have excellent fly fishing and thenatural surroundings in these areas are extremely beautiful. Fishing in these areas are diverse and range from lakes and rivers to spring creeks. Our clients have the advantage of drifting and casting with dry flies or wading the pools and the runs of the rivers with wet flies. All the fish are wild, strong and fast.

Due to the increase of wild Chinook and Atlantic salmon over the years in the rivers of Chile, we have introduced the Dos Rios Salmon Fish Camp. If you are an experienced salmon fishing enthusiasts, this may be an area of interest to you. Please Contact Us for further information.

The lakes and rivers that surround the Alto Puelo Lodge have very good fishing. You will be able to fish for trout in the river using different methods. We do drifting, wading and casting to fish that you can see feeding on the surface. Excellent dry fly fishing during the day and evening hatches are most remembered. The fish are brown and rainbow trout with the average size 18-21 inches.

All three areas (the Puelo at the Alto Puelo Lodge, the Rio Yelcho in Chile and Alerces Park in Argentina) have very good fly fishing for trout and the natural surroundings are extremely beautiful. We fish a great deal of diversified waters from rivers and lakes to spring creeks. We also do a great deal of drifting and casting to fish we could see.

Atlantic Salmon start running in Late spring, early summer and are in the rivers until late May, which is late Autumn.


Location and Fishing Information
Experience Patagonia, Fishing Lodge - We cater mostly to international clients with an emphasis on quality fly fishing of wild Atlantic salmon, trophy-size brown and rainbow trout.Our knowledge of the region and our reputation for great fly fishing has helped us become one of the foremost experts of fly fishing vacations in Patagonia.

We offer customized itineraries to the Alto Puelo Lodge, (our main lodge that borders Argentina/Chile), Rio Yelcho Lodge (Chile), Alerces Park Lodge (Argentina) and the Dos Rios Atlantic Salmon Fish Camp in Chile.

Not only will you experience the fly fishing of this region, but you will travel through the history of a people shaped by the beauty of the the land that surrounds them. Visit a land, captured by the snow capped Andes Mountains with gauchos still riding the frontier. Visit a region of Chile and Argentina that will always stay with you and beckon you back for years to come.

Let us be your guide to this enchanted land of tall mountains, lush forests, wild Atlantic salmon and trophy size trout.

Alto Puelo Lodge is located in the Andes Mountains of Patagonia. The lodge is six miles from the Argentina/Chile border and sits on the Chilean side of the border. The lodge commands a view of the turquoise blue Rio Puelo. The source of the river Puelo originates from high mountain glaciers along the border on the Argentine side (east), flowing through the Andes Mountains and out to the Pacific Ocean (west).
Accommodation
We take great pride in our service, cuisine and lodging. We are dedicated to make sure you and your group catch fish, eat well, sleep restfully and enjoy your vacation. Our staff (from our chef to our guides) are qualified processionals in their areas of expertise. Along with our traditional "Patagonia Hospitality" we want your fly fishing vacation to be a very positive and memorable one.
Fishing Season
Trout fishing in Patagonia, Argentina and Chile, runs from November through April. During these summer months, the weather is very moderate, the days are long, and the fish are plentiful ... brown, rainbow, and brook trout are abundant throughout this time of year.
Your Deposit - A $1000.00 deposit is required per person to reserve your group and is due at time of booking. Reservations are not considered firm until payment is received. Contact us for further information.
Coyhaique, Chile
Patagonia Chile Fly Fishing Paloma River
7 nights Chilean Patagonia Fly Fishing
Available From:
03/23/2012
Per Day: $541.66

New Zealand, Marlborough
Boutique Luxury B&b; Accommodation, Blenheim
Double Occupancy per night
Available From:
03/23/2012
Per Day: $595.00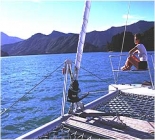 New Zealand, Marlborough
Boutique Luxury B&b; Accommodation, Blenheim
Double Occupancy per night 2 or more nights
Available From:
03/23/2012
Per Day: $560.00
Sign up for our free trip planner and receive our monthly newsletter featuring offers on fishing trips.