Package Details and Information
Fishing North Western B.c., Skeena Region — British Columbia
Package:3001554
Located near Terrace British Columbia Canada. the lodge offers a quiet riverside setting and personalized service. Anglers are transported by jet boat or drift boat to some of the finest fishing in the world. The Skeena river system offers a variety of water for different levels of anglers.

Fly fishing for Steelhead on the Skeena is considered by many to be the best Steelhead fishing in the world. The Skeena watershed holds the world record for both Steelhead on the fly and with conventional tackle. Fly fisherman the world over have come to the Skeena to test their skills against these magnificent fish. As well as having the worlds largest run of wild Steelhead and the world record for Steelhead, the Skeena also holds 2 world records for King Salmon. The Skeena and tributaries are wild free flowing rivers providing anglers with unique fishing opportunities.
For either Spey casting, single handed flyfishing or conventional tackle we offer a variety of waters that will meet your fishing needs. The Skeena region offers diversity as well as a long season that starts in early spring and carries through to late fall. For anglers wanting to learn new methods and try different equipment we can provide this so you may learn what best suits your style of fishing.



We offer 3 day/4 night packages and 6 day/7 night packages. We are also flexible if you require a different number of days.

Packages Include:
- Fully guided fishing
- All meals and accommodations
- Transportation to and from Terrace airport
- Any tackle required

Packages Do Not Include:
- Fishing Licences
- Alcoholic beverages
- Flights to or from Terrace
- Gratuities
- Fish packing (if required)

Accommodation
Located by the Kalum river with a spectacular mountain view, the lodge provides accommodation for up to 8 guests. As well as a private boat launch,the lodge boasts a 50 ft deck overlooking two acres of lawns and gardens surrounded by old growth forests. After a full day of fishing Terrace's world class waters, you will enjoy the personalized service we offer. The Skeena river is only 10 min away from the lodge and has some of the best salmon/Steelhead fishing in the world.


Fishing Season
Prime fishing times:

April: Steelhead & Salmon
May: Steelhead & Salmon
June: King Salmon
July: Salmon: King, Sockeye, Pink
August: Salmon: King, Coho, Chum, Sockeye, Pink & Steelhead
September: Steelhead & Coho Salmon
October: Steelhead & Coho Salmon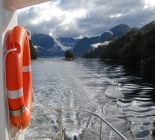 Lifetime Experience fr USD $2,195.00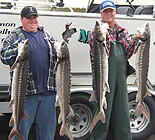 Astoria Oregon Up River To Bonneville Dam fr USD $155.00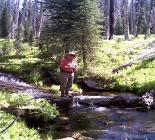 Fish Gospel Hump Wilderness Alpine Lakes fr USD $350.00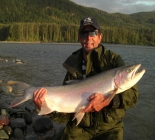 Fishing North Western B.c., Skeena Region fr CAD $4,728.00
Sign up for our free trip planner and receive our monthly newsletter featuring offers on fishing trips.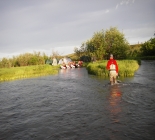 Alaska Float Fishing Trips fr USD $3,707.00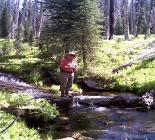 Fish Gospel Hump Wilderness Alpine Lakes fr USD $350.00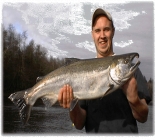 Guided Fishing Trips For Salmon & Steelhead fr USD $230.00