Premier Wilderness Fishing Lodge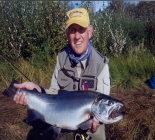 USD $
6,300.00
6 days 6 nights all inclusive fly-out package
USD $
1,300.00
7 day self-guided float trip per person
Package Details and Information
Premier Wilderness Fishing Lodge — Alaska (AK)
Package:2001209
Alaska's River lodge is: Featured by SPORTS AFIELD in their book, "SPORTS AFIELD'S GUIDE TO NORTH AMERICA"S GREATEST FISHING LODGES"

Welcome... to the kind of fishing most only get to dream about --- wild, trophy-sized rainbow trout�.in great numbers! Alaska is famous for its salmon fishing, but that is just part of your experience when you can combine the best salmon fishing in the world with trophy-sized rainbows�. Well, it just doesn�t get any better than this! Come enjoy it with us�.at a lodge of a quality equal to its fishing.

Surf around our web site and get a taste of the fabulous experiences we treat our guests to each summer here in the land of the midnight sun. If you�ve never been to Alaska before, be forewarned that after spending a week here, one never goes all the way back home. You will find yourself forever after feeling a compelling urge to return.

Fishing...

Each and every one of our anglers receives very special personal attention. You can expect the finest of your fly fishing dreams to become reality and return home with the fondest of all fly fishing memories. There are rivers here in our part of Alaska were the fish die of old age having never seen a fly, we will take you there!

We offer rafting trips based on the same level of excellence of our fly-out lodge program. These rafting trips take place in the heart of South West Alaska offering the finest Salmon and Rainbow fishing in the world. This is a trip that you will never forget. Let us put this dream together for you.

The Rivers You will have over 6 different rivers to choose from to raft. Each one of these rivers offers different species of fish and unique styles of fishing. These rivers are the American, Kukaklek, Alagnak, Mulchatna, Kokatuli and Moraine. Within these rivers there are some with class III to IV rapids and others that are nothing but riffles and long runs. The average drift length of these rivers is 30-40 miles although longer and shorter drifts may be arranged.

The Fish All five species of Pacific Salmon are available. Kings, Silvers, Sockeye, Chum and Pinks all inhabit these rivers. The date and river that you schedule with depict the type of Salmon that will be available to you at that time.

However, it is the large Leopard Rainbows that draw most anglers to our rivers. Depending on the river you choose and the time of the year of your float, our Leopard Rainbows will average 21 inches with large fishing measuring 30+ inches. These fish are as strong as they are beautiful!


Location and Fishing Information
Premier Wilderness Fishing Lodge - We are located on private land in the heart of Alaska's phenomenal Bristol Bay and Lake Illiamna "Trophy Alaska Rainbow Trout" watershed, conveniently adjacent to the Katmai Wilderness. The lodge offers magnificent views of the Alaska wilderness and the "Home River" is the beautiful Copper River, one of Alaska's original "fly fishing only" designated streams.

We have been rated as one of the "ten best fly fishing lodges in Alaska" and the Copper River, our "Home River" has been rated by Trout Unlimited as one of the "top 100 best Trout streams in the world". Truly outstanding accolades from the finest fly fishing authorities in the world today.


"Everything about our stay at this Lodge was memorable, but the hospitality we received from you and the staff served to tie together all the weeks adventures. As you know, I have fished in a lot of places in the world from Canada to New Zealand but I've never seen anything to equal the Rainbow trout of the Copper River... Their size, number and fighting ability in the crystal clear water make the Copper worthy to be called a trophy stream. I am sure that I will never land the equal of the 30-inch Rainbow that finally took my yellow stonefly nymph nor the many large trout we caught on dry flies during the caddis hatches."
U.S. President Jimmy Carter,
Plains, Georgia

I will not attempt to express my admiration for the fly fishing which you provide, as words cannot adequately express the quality of the exquisite Copper River and the quantity and quality of the superb Rainbow trout which inhabit it. Suffice to say that I do not expect to encounter such an experience elsewhere in my lifetime".

T.A. Kevin Drummond, QC Sheriff of Glasgow, Scotland

When it comes to the total package, first class lodging, gourmet meals, superior service and incredible fishing, this lodge is as good as it gets.

Chad Foster
ESPN Host
"Fly Fishing America"



Accommodation
Our Lodge... is sitting in not only the heart of Alaska�s best fishing area, it is likewise surrounded by typical breath-taking Alaskan scenery. Nestled among pines overlooking a small picturesque lake from which our float planes land and take off, the lodge and our guests have easy access to countless rivers teeming with wild rainbows trout and salmon. The famed Copper River (that we long ago nicknamed �Rainbow River�) is just a little more than a stone�s throw away.

The lodge was founded and built after the Alaska Department of Fish & Game discovered the abundant wild rainbow trout in the Copper River years ago while doing a state-wide survey project on all Alaskan rivers. They were so impressed with what they found with the Copper River that they named it the �Rainbow River�. Now with over 25 years in operation, the lodge has become a legend itself among Alaska�s finest lodges.

Dinners like one would find in finer restaurants are served here in the main lodge. The bell for breakfast rings early for anglers anxious to get each day started. Dining or relaxing, the lodge is the setting for many pleasant moments of conversations and memories.

Our Cabins... were all newly built completely in 2004.
Beautiful natural cedar both inside and out. Each cabin has an Indian slate entry, Maple hardwood floors, state bathroom with slate vanity, corner glass shower, hand-made Aspen log furniture, custom built wall sconces & chandelier and pillow-top mattresses with down comforters. No expense has been spared in creating a great atmosphere and comfort level that each of our guests deserve.


Rates Include: All 5-star meals, guiding, use of all boats and motors, use of aircraft, all equipment including rods: reels: flies and leaders, flights to and from the lodge and Iliamna and a 7 day non-resident fishing license.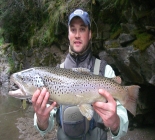 Coyhaique, Chile
Patagonia Chile Fly Fishing Paloma River
7 nights Chilean Patagonia Fly Fishing
Available From:
11/05/2022
Per Day: $541.66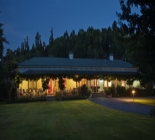 New Zealand, Marlborough
Boutique Luxury B&b; Accommodation, Blenheim
Single Occupancy per night
Available From:
09/09/2022
Per Day: $550.00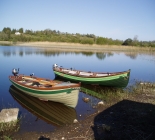 Ireland, Co. Roscommon
Guided Pike Package
per person (based on two anglers)
Available From:
09/09/2022
Per Day: €132.50
Sign up for our free trip planner and receive our monthly newsletter featuring offers on fishing trips.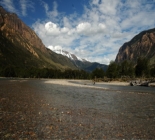 Spring Special November 2011 fr USD $1,625.00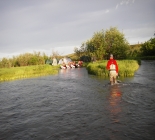 Alaska Float Fishing Trips fr USD $3,707.00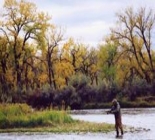 Bighorn River Fly Fishing fr USD $1,550.00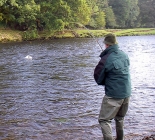 Professional Fly Casting & Fly Fishing Tuition fr GBP �180.00