Astoria Oregon Up River To Bonneville Dam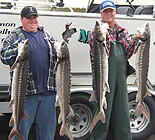 USD $
175.00
Salmon and Steelhead and sturgeon (per person)
USD $
175.00
Sturgeon (per person)
Package Details and Information
Astoria Oregon Up River To Bonneville Dam — Oregon (OR)
Package:200254
If you're looking for a good time and want to catch some big fish, then Captain Larry is the guide you want. He is a native Oregonian who has over 35 years of fishing experience on the Columbia River and has a great passion for this popular sport fishing activity. As a child, Larry and his father, Carl, fished together for many years catching Salmon, Steelhead, and Sturgeon.

If you are looking for some fishing close to the Portland airport, give me a call, there is great salmon and sturgeon fishing within minutes. If you've got a little extra time, then let's go fishing. Give me a call!

SPRING SALMON ON THE WILLAMETTE

Spring salmon are some of the best eating fish around. They vary in size and weight but most spring salmon will run between 10 and 40 lbs. Spring salmon are also a good fighting fish. Larry usually fishes The Columbia River From Astoria To Portland, and on the Willamette River . The Last couple of years has been very good fishing with Lots of Limits .Be sure and call ahead or email for the Days that you want Now . Spring Salmon Season usually starts in March and will Last through May.

FALL CHINOOK & COHO SALMON

Fall Chinook salmon and Coho salmon fishing starts around August 1st and runs thru October. Fishing for Chinook salmon is the ultimate thrill. Chinook salmon are very wild as they come right from the ocean. Larry follows these fish up river as the salmon migrate and knows the best fishing spots. The size of Chinook salmon vary from about 10 to 60lbs.

Coho salmon is also known as Silver Salmon. Coho salmon range in size from about 5 to 20 lbs and are very active fish. They have been known to jump right into the net. The Coho salmon fishery runs into October and Larry is very familiar with their run as they migrate from the ocean up stream. Coho salmon run up river to all the tributaries of the Columbia River including the Willamette River and the Clackamas River.

The adipose fin must be missing to keep this fish. All others must be returned unharmed to the river as they are considered to be an endangered fish.


STURGEON

Sturgeon fishing is an all year fishery. February thru April are the most productive Sturgeon fishing months on the upper Columbia River from St. Helens, Oregon to Bonneville Dam. The lower Columbia River in the Astoria, Oregon Area is one of the most popular fisheries. Fishing for Sturgeon out of Astoria is productive and it is one of the hottest fisheries in Oregon. Sturgeon are the most powerful fish you will ever catch. Sturgeon fishing is regulated and the minimum length is 42 inches and the maximum is 60 inches. Sturgeon caught outside this range of length must be released.


Location and Fishing Information
Astoria Oregon Up River To Bonneville Dam - Astoria Oregon up river to Bonneville Dam , and Tributairies .
My Boat is a Brand new 25ft alumaweld with top and heat if needed . Fishing up to 6 people comfortably .

I provide the Poles , Bait , Tackle , Life Jackets , Kids 12 and under wear life jackets all of the time that they are on the Boat.Fishing Licenses are available on the boat for $12.00 per person .
Fishing Season
Fishing for Sping Salmon March thru May
Fishing for Sturgeon May thru October
Fishing for Fall Salmon, Steelhead , and Silver Salmon , August thru October.
*Book at least two weeks in advance of trip , with 25% down at time of booking a trip .

*I do have a Discount for filling the boat with 6 people .

New Zealand, Marlborough
Boutique Luxury B&b; Accommodation, Blenheim
Double Occupancy per night 2 or more nights
Available From:
02/29/2012
Per Day: $560.00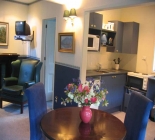 New Zealand
Fly Fishing Queenstown
5 nights accommodation only luxury apartment
Available From:
02/29/2012
Per Day: $1750.00

New Zealand, Marlborough
Boutique Luxury B&b; Accommodation, Blenheim
Single Occupancy per night 2 or more nights
Available From:
02/29/2012
Per Day: $515.00
Sign up for our free trip planner and receive our monthly newsletter featuring offers on fishing trips.