Fly Fishing Elk River
Canada, British Columbia —
Package: 30026
Package Details and Information:
Fly Fishing Elk River - Fly Fishing Adventures:
Full Day - River Walk and Wade Fishing

Our services operate from the beautiful 360 degree mountain based town of Fernie, British Columbia in the southern Canadian Rocky Mountains. We offer guided fly fishing trips on the Elk, Wigwam, Bull, Flathead, Lodgepole rivers, wilderness camping and hiking adventures into the untouched mountains around the Elk Valley.

Our guiding service offers only the very best back packing wilderness adventures and fly fishing excursions that you can obtain in the Canadian Rockies.

If you are seeking accommodations or quality lodging, our Fernie accommodations are mountain based with world class fly fishing, golfing, snowboarding and skiing available.

So why not make this your next adventure vacation ....... Come explore Fernie and the Elk Valley in the wilderness capital area of British Columbia, Canada!

Letter from Client: Doug Davis

I have experienced the services that this company offers on a recent visit to the Fernie area.

Not only are they in the best area, but they know all the secret places to take you.

Awesome places you could never possibly find. Not only did the fishing blow me away, getting to the spots was worth the trip alone.

My guide knew exactly what flys to use to really bring them in. Iearned a lot. As far as personal attention to your needs, I can't say enough.

These folks are talented and will really give you a memorable
experience. The boats and eqipment are top-notch and new.

If eating your catch is of prime importance, my guide was
also a professional chef. From the shoreline meals to the
dinner he prepared from our catch at the chalet, everything
was totally taken care of and of exceptional quality.

Doug Davis
Location and Fishing Information
Fly Fishing Elk River - Based out of Fernie, BC.

Fernie is situated in the beautiful Elk Valley, nestled in the heart of BC's Canadian Rockies, just north of the Montana border. It's picture perfect! Grandeur mountain scenery, pristine rivers and lakes, abundant wildlife, an outdoor paradise. The upper section of the Elk Valley is know to be the wilderness capital of BC. If you are looking for the ultimate getaway experience.... you have found one of the best places on earth!

Fernie is known for its beauty and variety of outdoor activities....fishing, hiking, camping, cat skiing, snowboarding, horseback riding, golfing, mountain biking, wildlife viewing...the possibilities are endless. No matter what you are doing or where you are may be staying, if you are in Fernie, you are always surrounded by magnificent mountains that are based on Canada's continental divide. These are some of the cleanest waters and healthiest trout rivers in the world. The Elk Valley's snow runoff, melting glaciers and the Elk Lakes supply the Elk River with its pristine water. At the north end of the Elk Valley, is where the Elk Lakes release glacier water and melted snow, which is where the world famous Elk River is born. The Elk River follows the Elk Valley all the way to Fernie and then continues to Lake Koocanusa. This large lake is based on both sides of the Canada and USA border ( BC & Montana ).

Nature has blessed the Elk Valley and surrounding areas, with pristine waters, thriving forests and thousands of different animal species. The Elk Valley has some of the worlds most healthiest natural resources that has naturally created the highest quality of trout and wildlife habitat. Clean and healthy habitat creates strong food sources for fish and wildlife. The combination of plentiful food and pristine waters will create a prime environment for unbelievable dry fly action!

We offer world class trout fishing excursions for Rainbow Trout, Bull Trout, Cutthroat Trout & Gerrard Trout. Our primary fishing locations are based in the Elk Valley or in one the near by remote valleys. We operate our services in the heart of BC's Flathead River, Wigwam River, Elk River and Bull River Valleys. Endangered and sensitive species such as bull trout, big horn sheep, wolverine, mountain goats, grizzly bears, elk, deer, cougars and lynx still thrive in these valleys of the eastern Kootenays.
Experience the ultimate British Columbia fly fishing trip in the beautiful Canadian Rockies. Wade the most beautiful locations in Canada! If you want to go for big Cutthroat Trout reaching up to 20+" and monster Bull Trout weighing up to 20 pounds, our professional elk river fly fishing guides can take you to the spots that hold the best remaining populations in the world of these two wonderful species. Rainbow Trout and Cuttbow can also be targeted in some locations we offer.
Accommodation:
If camping out in the wild is not for you, we offer our guests the choice to stay in one of Fernie's beautiful mountain based log style cabins, chalets, condos or deluxe lodges. We have a wide variety of five-star accommodations and lodges to choose from which contain all the standard amenities, including hot tub, gas barbecue, fireplace, full kitchen, outdoor decks and much more. All of these beautiful Fernie properties and lodges are surrounded by stunning mountains, wildlife, numerous hiking, horseback riding and biking trails. Try fly fishing the world famous Elk River, which is only a five minute walk away from your lodge, cabin or chalet.


Available Dates:
River Walk and Wade Trips: June 15 - Nov 1.
Book Now - "What the guide charges, is what you will pay and nothing extra. No middleman fees ~ book direct or contact the guide today!"
John Openshaw ~ President, WadersOn.com
| | | | | |
| --- | --- | --- | --- | --- |
| | | | | |
| USD $ | 200.00 | Per person / camping (Plus 7% tax) | | |
To secure dates or bookings, full payment or minimal deposit of 50% of the trips quote will be require.
Package Terms and Conditions

View similar packages Fly Fishing Elk River
View other packages to same destination Fly Fishing Elk River
Most Popular Packages Canada, British Columbia
—
Feature Packages
Back to top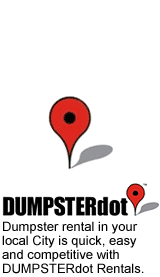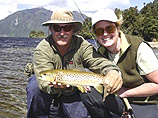 "He was great, he taught me so much and has so much patience and catching my first fish was really exciting." Deb Skelton
View Package
Other Comments
Sign up for our free trip planner and receive our monthly newsletter featuring offers on fishing trips.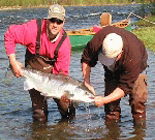 Gaspe Atlantic Salmon Fishing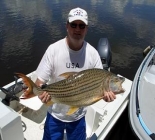 Upper Zambezi Luxury Housboat Tiger Safari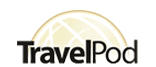 Canada, British Columbia
Travel News & Blogs