Sailfish Fishing On The East Coast Of Malaysia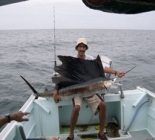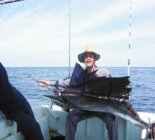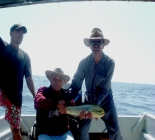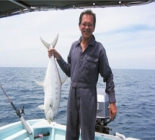 USD $
2,770.00
4 pax 2 days fishing all inclusive ex Singapore
Package Details and Information
Sailfish Fishing On The East Coast Of Malaysia — Malaysia, Singapore
Package:2100899
The Magnificent Sailfish abounds in the calm waters off Kuala Rompin on the east coast of Malaysia. Relatively unknown, it�s only a 3� hour drive from sunny Singapore where the prolific number of sailfish must be seen to be believed. This is the ultimate destination to fulfill your dream of landing a sailfish many times over. With our experienced skipper armed with local knowledge multiple strikes are always possible. The strike rate is comparable to and if not better than other hotspots around the world but it won�t cost you an arm and a leg.

All styles of fishing are catered for and charters are tailored to suit your needs. You will be able to live bait, troll, lure cast and bottom bounce. Popping and jigging are fast catching on too. A minimum of 3 days is recommended to sample the full potential of Rompin. The ultimate would be a charter of 5 days or more if you like or have the time to do it.

All tackle is supplied UNCONDITIONALLY and everything is supplied down to the bait jigs and sunblock so clients will not have to worry about a thing.





Location and Fishing Information
Sailfish Fishing On The East Coast Of Malaysia - A bit about Rompin
This small town in the state of Pahang lies just north of the Endau River on the East Coast of the Malaysian peninsula. There are all the basic amenities in Rompin. The hospital is 3 minutes away. There is a small supermarket serving the local community selling most sundries along with a daily market. There are also quite a few shops selling other general items.



Species on tap include

Sailfish � strictly catch and release
Mahi mahi
Spanish Mackerel
Cobia
Giant Trevally
Golden Trevally
Queenfish
and the odd Marlin

There are many more species available at this remarkable fishing destination. Squid jigging is also another option. With fine weather and calm waters, it�s a fisherman�s paradise. Charters start at 8am and end around 5pm. With the jetty being only 5 minutes away and the fishing grounds only a short 45 minute run out from the jetty, you will have loads of time to tangle with the fish of your dreams.


Accommodation
Three nights stay at Rompin.
The season runs from April to October. The waters are calm and it�s not uncommon to see free jumping sailfish on most days.
The other great sportfish is the Mahi Mahi. They appear in great numbers during first half of the season and are great sport on light tackle.

For Prices and Availability please contact us.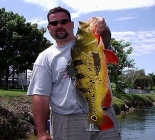 Florida Peacock & Largemouth Bass Fishing fr USD $350.00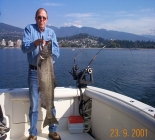 Fully Guided Salmon Fishing Adventures fr CAD $925.00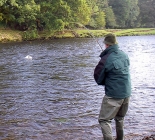 Professional Fly Casting & Fly Fishing Tuition fr GBP �180.00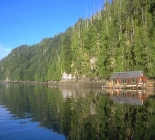 Fly Fishing Vancouver Island fr USD $730.00
Sign up for our free trip planner and receive our monthly newsletter featuring offers on fishing trips.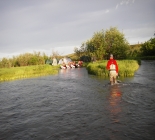 Alaska Float Fishing Trips fr USD $3,707.00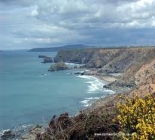 Fly Fishing In Cornwall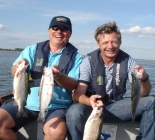 Fishing Rutland Water fr GBP �285.00