Package Terms & Conditions

Deposits & Cancellations: A deposit of 50% of the trip cost is required in order to confirm a booking. This deposit is due within 15 days of reserving space on any trip. Please note that deposits are non-refundable and that the purchase of trip insurance is strongly recommended. Payment in full is due no later than 60 days prior to the start of your adventure. All reservations made within 60 days of departure require that payment be made in full at the time of booking. If for any reason payment has not been made in full prior to the trip start date participation on the trip will not be allowed. In the event that you cancel or fail to participate in the trip, all monies received are not refundable. In the event that we cancel for reasons within our control, and the trip cannot be rescheduled, a full refund will be made. If we cancel for reasons out of our control we will be happy to reschedule for the earliest available date. Upon receipt of your deposit, you will receive a supplemental list with detailed information about your trip and what to bring. Rates and terms are subject to change without notice unless they have been confirmed by receipt of deposit(s). After trips completion no refunds or credits will be given for any reason. Trip dates subject to change unless confirmed by receipt of deposit.
Responsibility: We not responsible for any loss, damage, or injury to persons or property however caused or for any costs of accommodations and associated services caused by weather, transportation problems and other events beyond our control. When necessary for the safety or comfort of our guests, we reserve the right to cancel or make reasonable schedule changes.

Upon completion of your booking request, please confirm all final details directly with your guide.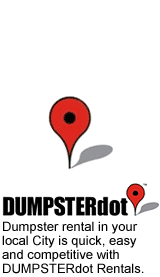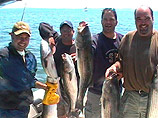 "Thanks for the awesome trip,
I will send you the pictures, they turned out fantastic."
Christopher Brochu ~ United States
View Package
Other Comments
Sign up for our free trip planner and receive our monthly newsletter featuring offers on fishing trips.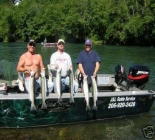 Columbia River Fishing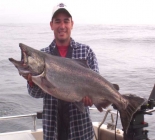 Salmon Fishing On Vancouver Island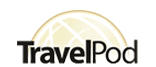 Destination
Travel News & Blogs