Similan Islands
Andaman Sea, Phuket —
Package: 28001032
Package Details and Information:
The package includes the following: transport to/from the hotel, all meals, fruits, soft drinks, coffee&tea, and of course baits lures and the use of first class fishing gear.

All of the blue water game species of the AndamanSea can be found here with exceptional number of Sailfish, Wahoo, Giant Trevally, Dogtooth Tuna and Tenggiri.

All the fishing is done outside the national park borders. Approximately 12NM west of Number 1 Island lays the Ton Mai seamount where on a good tide you can have amazing trolling action with Yellowfin Tuna, Wahoo, Skipjack and Barracuda.

But most of all here and on the drop off 6 NM west of number 1 island is the most productive area for Black Marlin around Phuket. Rising from 250 meters to 75 meters Ton Mai area is rich in fish life and usually large shoals of tuna can be found here. Usually full moon or new moon is the best period.

Also popper casting and jig fishing for Giant Trevally and Dogtooth Tuna can be very productive as well as night bottom fishing for Grouper; unless you want to spend the evening with a barbecue on many of the white powdery beaches. Finally the islands are also a good fishing spots for many species of shark including Tiger, Mako and Hammerhead.

Location and Fishing Information
Similan Islands - Located 60 miles north west of Phuket the Similan Islands National Marine Park is a chain of 9 relatively small uninhabited islands, surrounded by some of Thailand's healthiest and most diverse reefs.

Widely recognised as one of the world top scuba diving destination, fishing is banned within 3,000m of the shoreline, making it the perfect nursery for all the marine species.

Most of the islands have Thai names but fishermen refer to them by numbers starting with 1 in the south and ending up to 9 in the north. Stretching for 10 miles this lush, granite island chain provides a beautiful backdrop for a day of snorkelling, diving or just sunbathing on some of the wonderful beaches.

The waters surrounding these islands also offer some of the best saltwater fishing opportunities in the region.

Accommodation:
Launched in 2004 and completely refurbished on October 2005, our boat is one of the finest examples of local built motor yacht. This fully equipped twin diesel converted sportfishing boat offers you and your family or friends the best comfort while catching you the most Big Game species!

Reliable and comfortable, our vessel is an ideal charter boat not only for fishing but also for diving or islands cruising. Fully air-conditioned, she can accommodate during our live aboard safari 6 guests in our 3 below deck cabins with 3 double beds.

The open flybridge is always a very popular spot during the day; flooded with natural light and, of course, the elevated position offers sensational views.

The fully teak-laid cockpit is very spacious and designed to meet every angler expectation.

The large and elegant galley, fresh/hot water showers and two toilets, complement this spacious vessel.

The onboard facilities are an invitation to the happiest of times with family and friends.

Powered by two 185 HP engines, allowing an 11 knots speed, our boat probably is not the fastest around but is reliable and safe.

With all the latest safety and fishing equipment, our vessel allows guests to combine fishing, diving and cruising all in one day and most of all in complete comfort and relax.

Available Dates:
We offer multi-day trips to Similan Islands from October-November through April (weather permitting also from September). Trips are for a minimum of 3 days/2 nights and are recommended for max 6 persons.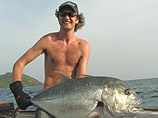 "Thanks for two great weeks of fishing at the Andaman Islands.
The service has been impressive. The boat was perfect for our kind of fishing (popping and jigging). I hope we will meet again some day."
Tor Hola Dehli ~ Norway
Book Now - "What the guide charges, is what you will pay and nothing extra. No middleman fees ~ book direct or contact the guide today!"
John Openshaw ~ President, WadersOn.com
| | | | | |
| --- | --- | --- | --- | --- |
| | | | | |
| EUR € | 600.00 | The above rate is quoted on a "Whole Boat, Private Charter" per-day basis, not per person | | |
Package Terms and Conditions

View similar packages Similan Islands
View other packages to same destination Similan Islands
Most Popular Packages Andaman Sea, Phuket
—
Feature Packages
Back to top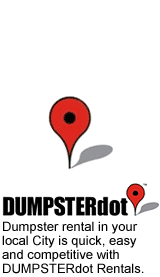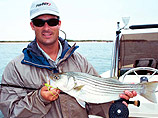 "I have been fishing with Capt. Matt for over six years now and keeping coming back for more.
Capt. Matt is one of the best guides I have ever fished with; he works hard and you catch fish, but as importantly Capt Matt teaches you about the places you are fishing and provides good conversation and company. I would recommend him in a heartbeat to anyone who is a light tackle or fly angler enthusiast and wants to have a great day on the water!"
Brandon White
View Package
Other Comments
Sign up for our free trip planner and receive our monthly newsletter featuring offers on fishing trips.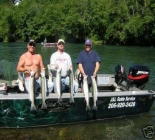 Columbia River Fishing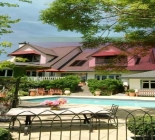 Luxury Boutique Country Lodge