Fly and Light Tackle Fishing for Stripers
Massachusetts (MA) —
Package: 2001486
Package Details and Information:
This is not your average fishing charter. All charters are land based, no boats. It is both physically and mentally demanding. Much of the best fishing on the Cape Cod National Seashore is done in the dark and twilight hours and requires walking distances in the sand and water. All Monomoy trips are day trips. We fish in all weather conditions. If you think you have what it takes then read on to find out more about this, THE most exciting way to fish for stripers. I can accommodate anglers with physical handicaps and young anglers and their families. I can provide gear.

We fish secret locations all along the Cape Cod National Seashore and the Monomoy Flats. These are some of the best locations in the world to fish for Stripers from the shore and on the crystal clear flats. The Cape Cod area features seemingly endless sandy beaches with plenty of moving water, points, bowls, sluiceways, tidal rivers and flats to choose from. All of the clear surrounding waters are rich with life. Stellwagen National Marine Sanctuary is located only 3 miles offshore.

The season runs from Mid-May to the end of November. Early and late and in the season there is the possibility of cooler inclement weather. Most of the season is mild and dry with average temps in the 70�s during the day and 60�s at night. There is always a chance for fog and humid conditions

When you get picked up or meet for the charter you should be in gear and ready to fish. Charter start times are governed by the tides and they are different every day. What locations we fish are decided on the day of the charter. If we fish the flats, the entire charter will be wading with no cover from the elements. You can plan on walking + or � 5 miles in the water. If we fish the beach, we will be traveling from spot to spot in my custom 4x4 and walking from the truck through soft sand to the waters edge. Typically the charter will last around 6 hours. If the fishing is hot and scheduling permits, we will fish longer. The weather has to be extreme to cancel a charter. That decision will be made the day of the charter. Lightning, heavy sustained rain and wind over 40 miles and hour are examples of extreme weather. 25 mile an hour winds and rain showers are not. Wind, waves and cloud cover are great conditions for fishing the beach. Bottled water or soft drinks will be provided. There is no food service; however you are welcome to bring your own food if you like. We fish hard on this charter and you will not be thinking about food.

There are two main game fish species you will fish for, the Striped Bass and the Bluefish.

Equipment Selection

Fly Fishing

Rods � an 8 or 9 wt fast action rod is a good all around rod for this charter. A 6 or 7 wt rod can be used when the fish are running small.

Reels � large arbor reels that hold at least 200 yards of backing are best, but any reel will do. Backing is important as there is always a shot a getting a large fish in moving water.

Line � A nice easy casting WF floating line is good for the flats. The depth of the water you will be fishing will be from 6 inches to 4 feet. There is an opportunity to fish a drop off at the edge of the flats. For this it would be good to have an extra spool or rod setup with a fast sinking line. On the beach you can have either a floating line or an easy casting intermediate line.

Leaders � short mono leaders, 5� to 7�, with a minimum of 12# tippet. Bluefish require haywire twists or heavy mono like a tarpon leader, 50# to 80#.

Flies � The main forage out here is the �sand eel�, the real name is the sand lance. The best pattern is an olive or yellow epoxy head sand eel. Olive, yellow or white deceivers and clousers are good too. When the peanut bunker are thick the bass will not hit the sand eel patterns. They will take any kind of small bunker pattern. Popping bugs and gurglers will work at any given time as well.

Accessories � It is good to have a chest pack to hold flies, leaders, extra spool and tools. A stripping basket is highly recommended.

Spin Fishing

Rods � 7� fast action spinning rods are perfect light tackle choices. 9� fast action spinning rods are perfect plugging and eeling choices.

Reel � any spinning reel with a smooth drag will do. The reel should hold at least 300 yards of line.

Line � 12# clear mono is a good choice for the flats and shallow beach fishing. For plugging and eeling rods 17# mono is good, but a small diameter super braid like PowerPro will definitely increase your casting distance.

Lures and Leaders

Metal � Charlie Graves Tins, Kasmasters and Hopkins. Lure size from 1 to 4 oz.

Swimmers � Yellow and Chicken Scratch Bombers, Yo-zuri Crystal Minnows

Surface � Gibbs Needle fish, yellow and green. Boones Needlefish, Gags Grabbers(poppers and bluefish bombs), Gibbs Pencil Poppers, white and yellow

Plastics � Gray Sluggos, gray FinS Fish and big white Mister Twisters.

Leaders � All lures should be attached to the main line via a 30# to 50# mono shock leader and swivel. 16 inch or longer 60# or 80# wire leaders are required for Bluefish.

Clothing and Outer Gear

Waders � Boot foot breathable waders are the best. Stocking foot waders are ok but there is a possibility of the fine sand filling your wading shoe through the water vents. Neoprene waders should be left at home.

Wading Jacket � a good waterproof and breathable wading jacket is a must

Undergarments � it is good to wear at least one thermal layer under your waders because the water is cold and it also helps to prevent chaffing. You need to bring enough thermal layers to keep you comfortable on a 40 degree windy rainy day.

Fishing Techniques

Fly Fishing � you should be able to double haul and cast at least 60 feet. You should be able to cast in windy conditions. You should be comfortable with casting and managing your line in the dark. You should be prepared for a fish to take you to reel and deep into your backing.

Spin Fishing � Circle hooks are exclusively used for bait fishing. You should be come familiar with the hook setting technique used with a circle hook. There is actually no hook set. If you yank like you are trying to set a j-hook, the hook will come right out and you will miss the fish. You should also be prepared for fish to run after being hooked. Some of the fish will be hooked within 6 feet of the rod tip and they won�t be happy about it. If the fish is large it could possibly run well over a hundred yards. You should be prepared to deal with this.

Miscellaneous Accessories

Polarized sunglasses
Red lens l.e.d. headlamp
Sunscreen
Insect repellent
Camera in waterproof container


Accommodation:
A majority of the charters will start near Provincetown and Truro. Provincetown has super convenient access by air and high-speed ferry. The airport is literally in the dunes of the Seashore. Upon arrival in Provincetown there is plenty of taxi service to take you to your lodging. There are many lodging options in Provincetown and Truro. Transportation from your lodging in Provincetown and Truro to the charter is included. If you are staying outside of this area, transportation can be provided for an additional charge. If you have your own car, we will meet a predetermined location where you can park your car safely. If we are fishing the Monomoy Flats then we will meet at the Outermost Marine. All Monomoy trips are day trips.

Available Dates:
May to November
Book Now - "What the guide charges, is what you will pay and nothing extra. No middleman fees ~ book direct or contact the guide today!"
John Openshaw ~ President, WadersOn.com
| | | | | |
| --- | --- | --- | --- | --- |
| | | | | |
| USD $ | 275.00 | 1 Person | | |
| USD $ | 325.00 | 2 Persons | | |
Package Terms and Conditions

View similar packages Fly and Light Tackle Fishing for Stripers
View other packages to same destination
Most Popular Packages Massachusetts (MA)
—
Feature Packages
Back to top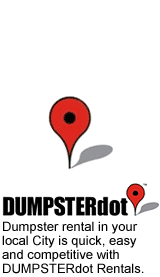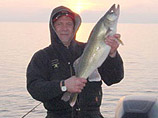 "They have me hooked and I'm looking foward to teaming up with them on a yearly basis.
The proof being in the picture's. Not only are the team very experienced and knowledgable in the water and lure selection, they sure know how to serve-up a good time."
Terry Kenick ~ Canada
View Package
Other Comments
Sign up for our free trip planner and receive our monthly newsletter featuring offers on fishing trips.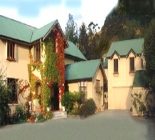 Motueka, Wangapeka, Rainy, & Takaka Rivers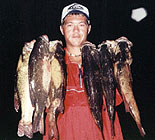 Smallmouth Bass fishing Lake Erie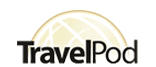 Massachusetts (MA)
Travel News & Blogs