Lough Corrib - Fly Fishing Lake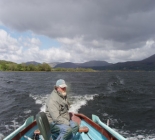 EUR �
225.00
B&B; 1 night for 2 persons sharing, 1 day's Guide, boat and engine
EUR �
200.00
Bed & Breakfast 1 night, Boat, engine and guide 1 day for 1 person
EUR �
155.00
Boat, engine and gillie/guide
Package Details and Information
Lough Corrib - Fly Fishing Lake — Ireland, Co. Galway
Package:1000149
Brown trout fishing is principally lake fishing from a drifting boat on Lough Corrib or one of the other large limestone lakes of Lough Mask and Carra. These lakes are at their best in the earlier part of the season, culminating with the Mayfly season (May/June). The fly fishing on Lough Corrib starts in earnest during the last two weeks of March with the hatches of duckfly (large chironomid) giving excellent sport for the traditional wet fly angler. Dry fly fishing is also an option when conditions permit. These hatches continue through in to early April and are then followed by lake olives. Traditionally, the Mayfly season got under way about mid-May but, with changes in climate, the season now starts much earlier in the month. During May, the most popular method of fishing with local anglers is dapping the natural fly but there is also plenty of sport for the dry fly, wet fly and nymph enthusiast. The fishing on Lough Corrib tends to slow down after the hectic activity of the Mayfly season and, during the summer months, the attention turns to Lough Mask and Carra where evening fishing, with sedge and buzzer patterns, can be very successful in specific areas. Generally the fishing improves on Corrib again in September when daphnia feeding trout provide good sport. There is a limited amount of river fishing for brown trout in the area. Another alternative during the summer months is bank fishing one of the hill lakes for small "brownies".

"Catch and release" is encouraged but not mandatory.



Location and Fishing Information
Lough Corrib - Fly Fishing Lake - We are located on the shore of Lough Corrib, close to the village of Corr na Mona, 60 km (37 miles) from Galway city. The Cottage is 50 meters from the water's edge and is situated in an area of peaceful, natural beauty with hedgerows of wild flowers, fuchsias and rhododendrons.


The large western lakes comprise Loughs Corrib, Mask, Carra, Conn and Cullin. Lough Corrib is the largest at 44,000 acres. Fly-fishing from a drifting boat is the angling method most favoured. Bank angling on the large lakes is over short, specific shorelines, and expert advice is invaluable for the first-time visiting angler.

These lakes are predominantly rich limestone waters, producing wild brown trout averaging over 1.5lbs. Trout to 3lbs. are common with some to 10lbs. to fly every season. Large Ferox trout from 10-20lbs. are caught by trolling deep water or along the deep side of shallows. Trolling can take place throughout the season, but it's the high quality of fly fishing and dapping natural flies (mayfly/daddy longlegs) for which these lakes are renowned.
Accommodation
The Cottage is a comfortable country home ideally situated to cater for the needs of the game angler with 3 en-suite bedrooms and central heating. After a day on Lough Corrib , or on other waters in the area, relax in front of a turf fire in the lounge overlooking the lake.

There is a comprehensively stocked fly tying desk for guest's use and a small library of angling periodicals, books and videos. Packed lunches are supplied on request. The house opens in mid-March and closes at the end of September. The Cottage has a private jetty and slipway on the lough with boats, engines, rods and tackle for hire. A rod room is available for guest's use with drying facilities, rod racks etc. Tackle hire available.
Fishing Season
Please submit a booking request to confirm available dates.
Brown Trout February 15-September 30
Best time of the year:
Mid-March, April, May and September
Location:
Lough Corrib
Nearest Airpot:
Galway -
Distance:
40 miles/1 hour
Airport pick-up/drop off:
Yes -
Airport pick-up/drop off cost:
Euro 50 each way

Guides - offers fishing WITH a Guide Service:

Instructor - guides are qualified Instructors:

Accommodation - Offers accommodation as part of a package:


Other credit cards / payment accepted:
Delta, Laser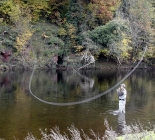 England, Cumbria
Professional Fly Casting & Fly Fishing Tuition
Full day Fly Casting and Fly fishing tuition (6 hours).
Available From:
04/16/2012
Per Day: £180.00

New Zealand, Marlborough
Boutique Luxury B&b; Accommodation, Blenheim
Double Occupancy per night
Available From:
04/16/2012
Per Day: $595.00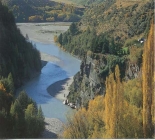 New Zealand
Fly Fishing Queenstown
Bed and Breakfast only
Available From:
04/16/2012
Per Day: $400.00
Sign up for our free trip planner and receive our monthly newsletter featuring offers on fishing trips.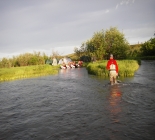 Alaska Float Fishing Trips fr USD $3,707.00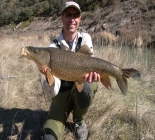 The Ultimate Fly Fishing Experience fr EUR �750.00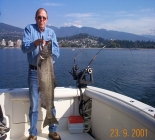 Fully Guided Salmon Fishing Adventures fr CAD $925.00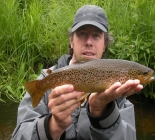 Brown Trout Adventure In Estonia fr EUR �150.00