Package Details and Information
June 2012 - Atlantic Salmon Fishing — Canada, Qu´┐Żbec
Package:3001574
Spring fishing !!

ArrivaL May 30, 2022
Fishing: May 31, June 1-2-3-5 2012
Departure; June 5

0R

ArrivaL June 4, 2022
Fishing: June 5-6-7-8-9 2012
Departure; June 10


(If these dates do not work for you, please contact us, we'll see what we can do!)


By far your best chance to catch a 3-sea-winter or multiple-spawn fish. 3SW fish tend to weigh in the low 20's while the MS fish can be much larger.


Come secure your bragging rights!!!

Gaspe, Quebec CANADA

We offer split day fishing or full day on the river.

Package Includes:

1 guide for 2 anglers x 5 days
Catch and release licenses
Fishing access on each river x 5 days for 2 anglers.

Location and Fishing Information
June 2012 - Atlantic Salmon Fishing - Gaspe,(Quebec) Canada

How to get here:
Gaspe Airport: YGP
Via Rail:
Car: 8-9 hrs from Montreal
York River
St-Jean River
Dartmouth River
Grand River



Accommodation
Self catered Cottage
Hotel/ Motel
Camping



Once you confirm your fishing trip, we will contact you to select your desired accommodation...
Accommodations are paid on arrival
Fishing Season
May 25 to September 30
Average fish size: 10 to 30lbs +

All Sight fishing waters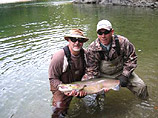 "Great bang for the buck. Beautiful, abundant fish in beautiful surroundings.
Four fishing for three days. Three had never fished for Atlantics. All caught fish on the fly. Highlights of the trip, each caught a salmon, for three it was the first one. Salmon abundant, service and trip, Excellent!"
Norman Brust ~ United States
On confirmation 50% deposit
Then balance will be due 1 month prior to fishing.

Accommodations (payment on arrival)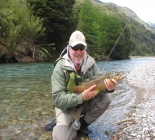 Coyhaique, Chile
Patagonia Chile Fly Fishing Paloma River
7 nights Chilean Patagonia Fly Fishing
Available From:
03/03/2023
Per Day: $541.66

New Zealand, Marlborough
Boutique Luxury B&b; Accommodation, Blenheim
Single Occupancy per night 2 or more nights
Available From:
03/03/2023
Per Day: $515.00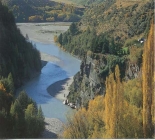 New Zealand
Fly Fishing Queenstown
Bed and Breakfast only
Available From:
03/03/2023
Per Day: $400.00
Sign up for our free trip planner and receive our monthly newsletter featuring offers on fishing trips.