Package Details and Information
Fishing For Monster Sturgeon 2 Ppl — British Columbia
Package:3001581
5 days guided fishing and 6 nights lodging for 2 people. We can take groups of 3 or 4 persons too.
All guided fishing comes complete with fishing gear, lunch. Licenses are not included but can be arranged. Each days fishing includes 8 hrs on the river with one of our fully qualified and licensed guides. Fishing is from our custom jet boats such as our CustomWeld 'Storm', 21 ft long, covered and heated seating area, and V8 inboard power.
Lodging is less than 5 minutes from the departure point on the river.
Location and Fishing Information
Fishing For Monster Sturgeon 2 Ppl - Guided Sturgeon fishing on the mighty Fraser river at Mission British Columbia. Mission is home to huge White Sturgeon that can reach over 1,000 lbs!
Ever wanted to fight one of the largest and hardest fighting fish in the world? Then you need to experience the brute strength of the Fraser river White Sturgeon. Once hooked these fish are well known for multiple jumps and long runs that often force us to chase the fish before 300+ yards of line are spooled from the reel! and we're using 150lb PowerPro!
Sturgeon are bottom feeders that graze the depths in search of food and give the illusion of a docile creature but nothing is farther from the truth once they are hooked.
Accommodation
Best Western Mission City Lodge. Rooms are standard double queen. Full breakfast included. Rooms are furnished with TV, microwave, coffee maker, small fridge and hair dryer.
Hotel has swimming pool, hot tub, fitness center
restaurant and sports bar, free high-speed Internet access both wireless and hard wire in all rooms.
Alternate lodging can be arranged upon request.
Fishing Season
April to early December. Best times are mid July to mid November. Catches of 20 fish per day are not uncommon during peak times.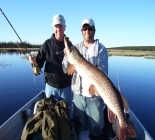 Canada, Ontario
Fly Fishing Saskatchewan
3-day, American-Plan Package
Available From:
06/27/2012
Per Day: $3495.00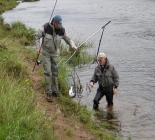 England, Cumbria
Professional Fly Casting & Fly Fishing Tuition
Fly Casting and Fly fishing tuition (4 hour session)
Available From:
06/20/2012
Per Day: £140.00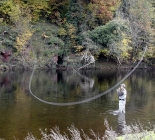 England, Cumbria
Professional Fly Casting & Fly Fishing Tuition
Full day Fly Casting and Fly fishing tuition (6 hours).
Available From:
06/20/2012
Per Day: £180.00
Sign up for our free trip planner and receive our monthly newsletter featuring offers on fishing trips.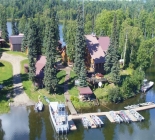 Southcentral Alaska Fly In Fishing Lodge fr USD $919.00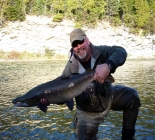 September- 2012 - Atlantic Salmon Fishing fr USD $1,875.00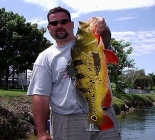 Florida Peacock & Largemouth Bass Fishing fr USD $350.00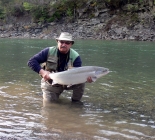 June 2012 - Atlantic Salmon Fishing fr USD $1,875.00