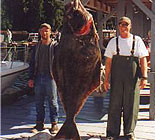 Salmon Fishing Charter Alaska
Alaska (AK) —
Package: 20054
Package Details and Information:
Adventure 2 Nights / 1 Day Fishing

World class salmon fishing charters based out of Ketchikan, Alaska.

We truly love the beauty of the Southeast region and enjoy being able to share it with visitors to the area. We are fully equipped and capable to offer you an exceptional fishing experience! We realize that this will be the trip of a lifetime for many of our customers and we will do our best to make it an enjoyable, memorable and successful adventure for each of our clients!

Not included: *Fishing license. Tax.

*Custom vacuum packing and processing services are available available for an additional cost.

Snacks and drinks provided. Bait and tackle included.
Location and Fishing Information
Salmon Fishing Charter Alaska -
Come fish Southeast Alaska! Ketchikan, Alaska is known as the Salmon Capital Of The World. We have five different salmon species. There are King, Silver, Chum, Sockeye and Pink. With that many species around the fishing is excellent.
Available Dates:
May through October
Book Now - "What the guide charges, is what you will pay and nothing extra. No middleman fees ~ book direct or contact the guide today!"
John Openshaw ~ President, WadersOn.com
(Based upon 4 person occupancy.)

* 20% deposit required to reserve trip. Remaining 80% due at port of departure. (Deposit is non-refundable if cancellation occurs within 30 day window before departure time.)

Package Terms and Conditions

View similar packages Salmon Fishing Charter Alaska
View other packages to same destination
Most Popular Packages Alaska (AK)
—
Feature Packages
Back to top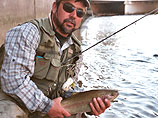 "I had to take a minute to e-mail you guys and say thank-you, thank-you, thank-you for the most memorable birthday.
I have never caught a 20 inch rainbow before. It was awesome. The whole trip was amazing!!! I know we landed at least 50-60 fish the whole trip and the weather was definitely on our side."
Anton & Kathy ~ United States
View Package
Other Comments
Sign up for our free trip planner and receive our monthly newsletter featuring offers on fishing trips.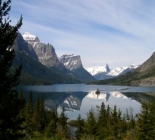 Fly Fishing Montana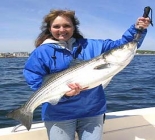 Boston Harbor Fly Fishing