Flyfishing trips near Denver, Colorado Springs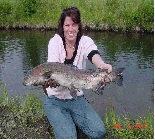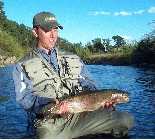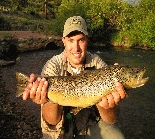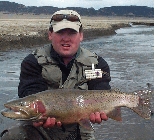 USD $
1,000.00
2 DAYS FISHING AND 1 NIGHT ACCOMODATIONS FOR 3 PEOPLE
USD $
300.00
Full Day Trip for one angler on public water
USD $
360.00
Full day trip for three anglers on public water
USD $
330.00
Full day trip for two anglers on public water
USD $
228.00
Half day fly fishing trip for two anglers
USD $
210.00
Half day trip for one angler on public water
USD $
252.00
Half day trip for three anglers on public water
USD $
228.00
Half day trip for two anglers on public water
Package Details and Information
Flyfishing trips near Denver, Colorado Springs — Colorado (CO)
Package:200587
Our guide service offers full or half day trips and we are happy to customize a trip based on our clients needs. Full day trips last 8-9 hours in length and include guided fly fishing with all rod & reel, wader & boot rentals included in the trip price. Full day trips include a hearty streamside lunch with soft drinks, water, and dessert. Half day trips last 4-5 hours in length and include the guided fly fishing along with rental equipment. Flies, rod fees (private water), and guide gratuity are not included in the trip prices.



Location and Fishing Information
Flyfishing trips near Denver, Colorado Springs - We offer guided fly fishing trips to over 60 different locations around Colorado. Many fly fishing locations are within a one hour drive from Denver, Colorado Springs, and Boulder. Locations include rivers like the South Platte, Colorado, Blue, Clear Creek, North Fork of the South Platte, Big Thompson, and more.


Our guide service consists of trips to public and private rivers, streams, lakes, and ponds. Whether its nymphing for monster rainbow trout in the South Platte River or casting dry flies to rising trophy brook trout in a high mountain lake, we have the right trip for you. Beginners, intermediates, and experienced anglers will benefit from a guided trip with one of our professional guides who are some of the best in the West. So come on, grab your gear and let us take you on the fly fishing trip of a lifetime!


Accommodation
We have numerous lodging options including fishing lodges, bed and breakfasts, hotels, and rustic cabins. Contact the outfitter for more information.
Fishing Season
Fly Fishing trips are available year round.
Contact Outfitter for details.
Nearest Airpot:
DENVER INTERNATIONAL -
Distance:
50MILES/1HOUR
Airport pick-up/drop off:
Yes -
Airport pick-up/drop off cost:
$50.00 EACH WAY

Guides - offers fishing WITH a Guide Service:

Instructor - guides are qualified Instructors:

Accommodation - Can recommend local accommodation:



Other credit cards / payment accepted:
DISCOVER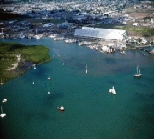 Fishing Far North Queensland Australia fr AUD $75.00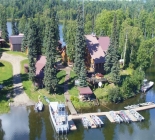 Southcentral Alaska Fly In Fishing Lodge fr USD $919.00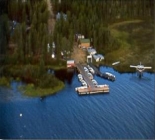 Fly Fishing Saskatchewan fr USD $3,000.00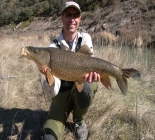 The Ultimate Fly Fishing Experience fr EUR �750.00
Sign up for our free trip planner and receive our monthly newsletter featuring offers on fishing trips.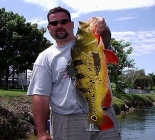 Florida Peacock & Largemouth Bass Fishing fr USD $350.00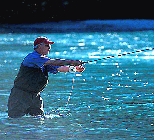 Fishing Near Vancouver BC fr CAD $1,485.00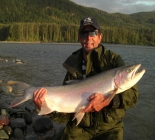 Fishing North Western B.c., Skeena Region fr CAD $4,728.00