Guided Fishing Trips For Salmon & Steelhead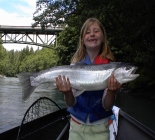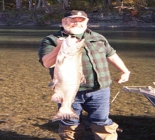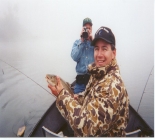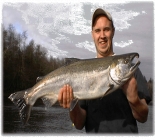 USD $
230.00
Guided Salmon & Steelhead Fishing Trips - per person, double or better occupancy
Package Details and Information
Guided Fishing Trips For Salmon & Steelhead — Washington (WA)
Package:200840
***** GUIDE YOU TO FISH NORTHWEST *****
Winter Steelhead season will find us on the Bogachiel, Sol Duc, Snoqualmie, Skykomish, Sauk, Sultan, Satsop, Hoh, Humptulips and Wynoochee Rivers for Hatchery Steelhead.

Spring Steelhead will find us on the Sauk, Skagit, Satsop, Bogachiel, Sol Duc, Hoh, Humptulips and Wynoochee Rivers. All of these Rivers have opportunities for Steelhead in the high teen and twenty-pound plus range. These Steelhead are what dreams are made of, whether on spin, drift or fly gear. Book ahead as these trips book fast for these marvelous fish as space is limited.

Dolly Varden can be found on most all of the Rivers fished and are as beautiful as they are hard fighting. Whichever tactic you choose, all of these Rivers have opportunities for fantastic Dolly Varden fishing.

Spring and Summer Chinook Salmon will find us on the Cowlitz, Lewis, Kalama, Icicle, Hoh, Sol Duc, Skykomish and Nisqually Rivers. The Cowlitz, Lewis & Kalama River Spring Chinook Salmon run begins in March and reaches it's peak around mid-May, with Chinook still available into June. The Icicle River typically opens mid-May continuing thru late July, as does the Hoh River. The Skykomish River opens in June for Summer Chinook Salmon and runs through the end of July. The Nisqually River Summer Chinook Salmon run begins in Late July and reaches it's peak in around the end of August, continuing on thru October. These rivers consistently prove to be very exciting fisheries!

Summer Steelhead season will begin in May finding us on the Cowlitz, Lewis, Skykomish and Snoqualmie Rivers. The Cowlitz & Lewis River Summer run starts in late May, peaking in July. The Skykomish and Snoqualmie Rivers have a strong 2 and 3 salt hatchery fishery, mixed with Summer Native Steelhead, again peaking in July.

Fall Salmon season will begin in September, with Pink Salmon returning during odd years and peak for the Big Kings (Chinook) and Coho Salmon during September and October. This is some of the best Salmon fishing around, with the average King Salmon weighing 30-pounds, and Coho Salmon in the teens. This exciting fishery is followed by Chum Salmon in November, December and January. We will be fishing on the Cowlitz, Lewis, Kalama, Nisqually, Humptulips, Bogachiel, Sol Duc, Hoh, Satsop, Wynoochee, Skagit, Snohomish, Skykomish, Snoqualmie and Stillaguamish Rivers.

~ Book ahead for these outstanding fisheries as space is limited ~
Location and Fishing Information
Guided Fishing Trips For Salmon & Steelhead - ***** GUIDE YOU TO FISH NORTHWEST *****
Established in 1994, We Specialize in Guided Fishing Trips for Salmon, Steelhead and Trout on Washington States Premier Cascade and Coastal Rivers. Scenic and Eagle Watching Trips are Offered Year-Round. We offer Heated Boats for Comfort, Quality Bait and Tackle with Excellent Success Rates for Your Personal, Business or Gift Certificate Trips. GUIDE YOU TO FISH NORTHWEST - "Guiding You to Fish Since 1994 - Let Us Guide You To Fish Today!"
Accommodation
N/A
Fishing Season
Offered Year-Round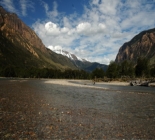 Spring Special November 2011 fr USD $1,625.00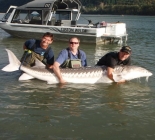 Fishing For Monster Sturgeon 2 Ppl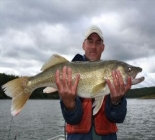 The Northern Alberta Fishing Adventure fr CAD $1,600.00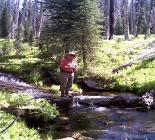 Fish Gospel Hump Wilderness Alpine Lakes fr USD $350.00
Sign up for our free trip planner and receive our monthly newsletter featuring offers on fishing trips.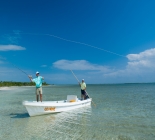 Chetumal Bay 6 Days 7 Nights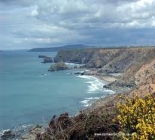 Fly Fishing In Cornwall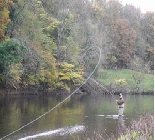 Salmon And Sea-Trout Encounters