Alaskan Lodge, Kenai River Fishing & Charters
Alaska (AK) —
Package: 200865
Package Details and Information:
The fishing is great! The Kenai Peninsula is known for world class fishing opportunities. If you're looking for a King Salmon, Silver Salmon, Red Salmon, Trout or a deep water Halibut fishing trip, we can help. Just let us know your needs and we will do all we can to insure your are treated to first class services!

Our Lodge is a hand-hewn log lodge located on the banks of the Kenai River in Soldotna and designed for your convenience and to enhance your Alaska experience. The Kenai River offers some of the best salmon fishing in Alaska. Whether you are passing through while sightseeing on the Kenai Peninsula or looking for first class accommodations, the our Lodge is your key to relaxation in Luxury.

Kenai River Salmon Fishing . . . Visit the Kenai River in May, June or July for your chance to catch that trophy King Salmon . These magnificent fish average 45 pounds and it is not uncommon to catch King's 60 pounds or larger. The world record King Salmon weighing in at 97 lbs. 4 oz. In late July through September you'll have a shot at fighting Silver Salmon. Pound for pound, these are the best fighting sportfish!

Halibut Charters . . . We offer daily halibut charters from Ninilchik & Homer May through September. We use skippers that are avid fishermen with a wealth of experience in Alaskan waters. State of the art electronic equipment, including on board satellite navigation allows the skippers to navigate and return to the most prosperous fishing spots.

The Kenai Peninsula offers spectacular sightseeing, glacier cruises, bear viewing, rafting, kayaking, flightseeing and more. Whether you choose to experience the beauty of Alaska's Wilderness on a Kenai Fjords National Park Cruise or on one of our wilderness whitewater adventures. Our Lodge offers a diverse number of activities to accommodate all ages. The Kenai Peninsula has everything to complete your Alaskan Adventure.


Location and Fishing Information
Alaskan Lodge, Kenai River Fishing & Charters - The Alaskan Touch on the Kenai River . . . . Alaska Fishing...

The Kenai River boasts major runs of king, red, silver, and pink salmon, along with trophy sized rainbow and Dolly Varden trout. The Kenai River and its surrounding areas are also habitat for bald eagles, bear, moose, caribou, wolves, and other Alaskan wildlife.

4 Species of Alaska Salmon spawn into the Kenai River. King (Chinook), Silver (Coho), Red (Sockeye) and Pinks (Humpies, only on even numbered years). At 97 lbs 4 oz the World Record King Salmon was caught on the Kenai River. Our superb location enables us to fish the entire Kenai Peninsula and Cook Inlet. We could like to take this opportunity to invite you and your guest to the our Lodge for the experience of a lifetime.

Our lodge is located in Soldotna, Alaska on the banks of the World Famous Kenai River. Soldotna is located 145 miles south of Anchorage or short a commuter flight. Rental cars are available at the Anchorage or Kenai Airports.




Accommodation:
For Your Comfort . . .
Each guest room has a private bath and will accommodate 3 or more guests. Rates include a complete country breakfast served as your schedule demands. Our great room provides a place where guests can relax and compare fish tales. The Lodge was professionally designed for your convenience and to enhance your Alaska Experience. With over 7,000 sq ft inside and only 7 guest rooms you will find the lodge to be very spacious. All three levels have common areas for all to enjoy.
Book Now - "What the guide charges, is what you will pay and nothing extra. No middleman fees ~ book direct or contact the guide today!"
John Openshaw ~ President, WadersOn.com
| | | | | |
| --- | --- | --- | --- | --- |
| | | | | |
| USD $ | 1,798.00 | Alaska Anglers Package 5 Nights pp | | |
| USD $ | 1,398.00 | Alaska Sampler Package 4 Nights pp | | |
| USD $ | 1,798.00 | Alaskan Adventure Package 5 Nights pp | | |
| USD $ | 1,249.00 | Alaskan Sightseeing Package 5 Nights pp | | |
| USD $ | 2,498.00 | Fisherman's Package 7 Nights pp | | |
| USD $ | 1,949.00 | Rainbow Trout/Dolly Varden/Grayling 5 Nights pp | | |
| USD $ | 2,098.00 | Ultimate Adventure Package 5 Nights pp | | |
| USD $ | 3,249.00 | Ultimate Fishing Adventure 7 Nights pp | | |
Package Terms and Conditions

View similar packages Alaskan Lodge, Kenai River Fishing & Charters
View other packages to same destination
Most Popular Packages Alaska (AK)
—
Feature Packages
Back to top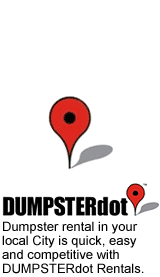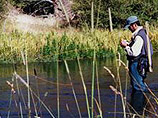 "Thank you very much for your kind guiding.
I had a great time indeed in Tekapo."
Mr. Y.N. ~ Japan
View Package
Other Comments
Sign up for our free trip planner and receive our monthly newsletter featuring offers on fishing trips.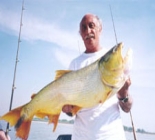 Dorado(golden)-Corrientes-Esquina-Ham.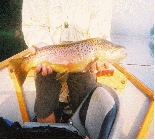 Fishing Cumberland River In Kentucky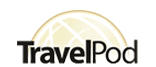 Alaska (AK)
Travel News & Blogs