Run Wild Alaska River Fishing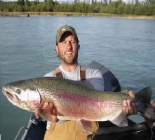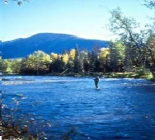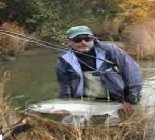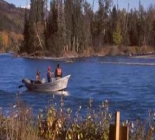 USD $
4,019.00
2011 Alagnak River float fishing trip
USD $
2,695.00
Alagnak River Wilderness Trip 7 days, 6 nights
USD $
795.00
Fishing only Package 3 Day Package
USD $
425.00
Fly-in Fishing 6 - 9 hours on the water
USD $
2,995.00
Goodnews River Wilderness Trip 7 days, 6 nights
USD $
250.00
Kasilof River King or Silver Salmon 7 - 8 hours on the water
USD $
250.00
Kenai Wildlife Refuge Fishing 8 - 9 Hours on the water
USD $
1,995.00
Lake Creek Wilderness Trip 6 days, 5 nights
USD $
1,795.00
Salmon, Glaciers, Wildlife & Trout 3 day/4 night
USD $
2,195.00
Salmon, Glaciers, Wildlife & Trout 4 day/5 night
USD $
2,595.00
Salmon, Glaciers, Wildlife & Trout 5 day/6 night
USD $
350.00
Small Stream Wade Fishing 8 - 9 Hours on the water
USD $
169.00
The Paddle - Saddle 7 hours
USD $
49.00
The Upper Kenai Scenic Float 3 hours
USD $
2,795.00
Trophy Trout Special 5 Days/6 Nights per person
USD $
150.00
Upper Kenai River Half Day Fishing 4 - 5 Hours on the water
USD $
1,995.00
Wild Salmon and Trophy Trout 3 Days / 4 Nights
USD $
2,595.00
Wild Salmon, Char, Trophy Trout 4 day/5 nights
USD $
3,295.00
Wild Salmon,Halibut,Char,Trophy Trout 5 Days/6 Nights
Package Details and Information
Run Wild Alaska River Fishing — Alaska (AK)
Package:2001011
If you are looking for an excellent Alaska Fishing Trip...
Then you will find it with us!
lodge and guide service

Our unique location gives you an incredible number of options:

You can spend up to a week testing some of the finest fishing in Alaska. You can target a different species in new waters each day or just fly fish for trophy rainbows & salmon every day.

Or come for the profusion of wild birds, to see bear and moose, to see glaciers and watch for whales at the same time, for horseback explorations of the wilderness and more...

A limited number of people get to fish the best waters of the river - the Kenai Wildlife Refuge.

Flowing down from its confluence with the world famous Russian River, the Kenai enters the refuge, winding through islands, gravel bars & back channels to find the highest concentration of wild salmon and native trout.

This part of the Kenai is closed to motors
and a favorite of fly-fishermen.

If you are looking for an Alaska adventure the whole family will enjoy, then our Alaska float trips on the Kenai Peninsula are just what you want.

Location and Fishing Information
Run Wild Alaska River Fishing - We are located in historic Cooper Landing, in the mountains, at the headwaters of the Upper Kenai River. We are just above the Kenai National Wildlife Refuge and surrounded by the Chugach National Forest. Moose often walk through our parking lot, eagles fly over several times daily and an abundance of Alaskan bird life frequents the spruce forest and river corridor next to our offices.

This central location makes us an ideal spot to stay while exploring the Kenai Peninsula. And our location and experience make us your perfect choice for Alaska guided fishing on the Kenai.
Experience world class Kenai River fishing with our seasoned Alaska fishing guides for trophy:

Rainbow Trout
King Salmon
Red Salmon
Silver Salmon
Sea-run Dolly Varden

Fishing from drift boats on Alaska's Upper Kenai River & Kasilof River, we guide guests staying at Cooper Landing's most prestigious lodges.

You can also chose one of our float fishing trips on Alaska's best wilderness rivers. These are ideal for independent fishermen who want to fish on premium Alaskan freshwater streams.

Our rafts and drift boats are the highest quality,
Our Alaska fishing guides are 'well seasoned old pros'
Our rare permits let us take you where few others can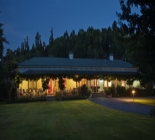 New Zealand, Marlborough
Boutique Luxury B&b; Accommodation, Blenheim
Single Occupancy per night 2 or more nights
Available From:
03/23/2012
Per Day: $515.00

New Zealand, Marlborough
Boutique Luxury B&b; Accommodation, Blenheim
Double Occupancy per night 2 or more nights
Available From:
03/23/2012
Per Day: $560.00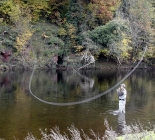 England, Cumbria
Professional Fly Casting & Fly Fishing Tuition
Fly Casting and Fly fishing tuition (4 hour session)
Available From:
03/26/2012
Per Day: £140.00
Sign up for our free trip planner and receive our monthly newsletter featuring offers on fishing trips.