Potomac River Float Trips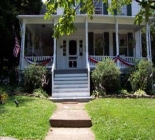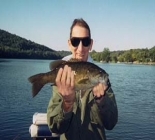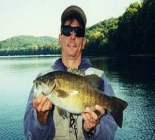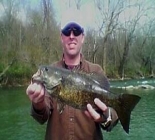 USD $
1,100.00
Five night stay and three days of fishing + tax
USD $
365.00
One night stay and One day of Fishing Weekday + tax
USD $
465.00
One night stay and One day of Fishing Weekend + tax
USD $
465.00
Two night stay and One day of Fishing Weekday + tax
USD $
625.00
Two night stay and One day of Fishing Weekend + tax
Package Details and Information
Potomac River Float Trips — West Virginia (WV)
Package:2001044
The Inn offers fishing on the nationally famed Potomac and Shenandoah Rivers.

Owner and Head Guide, Bryan has selected the most scenic stretches of the rivers. With his hand made customized McKenzie Drift Boats he and his his guides will get you to all those nooks and crannies where Smallmouth Bass love to hide. The McKenzie Drift Boats are comfortable, safe vessels that are perfect for Fly Fishing or Spincasting.
Location and Fishing Information
Potomac River Float Trips - We are located one hour west of Dulles International Airport, 2 hours west of B.W.I. and National Airport.

Guide Trips are run on the Potomac River, Shenandoah River, or Private Lake as chosen by the Guide to best suit the fishing season, river conditions, and your trip goals. All trips run at least 8 hours and include: Guide, Boat Gear, Spinning Tackle and Lures, Fly Fishing Outfits (as required) flies, Lunch, and Beverages. Trips allow for up to two anglers per boat maximum plus your guide.
Accommodation
The Inn is a Circa 1880 Victorian home, perfect for stepping a bit back in time and enjoying the architecture of days gone by.

The parlor and wraparound porch and gathering places for our guests who always pause to enjoy refreshment and our famous homemade 'To Die For' Chocolate Chip Cookies in the afternoon and evening.

All of our guest rooms are spacious and welcoming. They each have their own private sitting room as well as private bath. Our guests often comment on the luxury that the private sitting rooms offer. Our private baths have been carefully renovated to provide modern fixtures while keeping in the period of the house.


Fishing Season
April to November.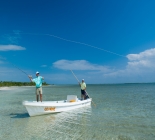 Chetumal Bay 6 Days 7 Nights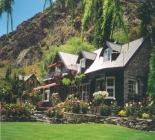 Fly Fishing Queenstown fr NZD $400.00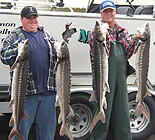 Astoria Oregon Up River To Bonneville Dam fr USD $155.00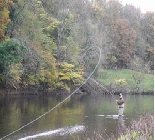 Salmon And Sea-Trout Encounters
Sign up for our free trip planner and receive our monthly newsletter featuring offers on fishing trips.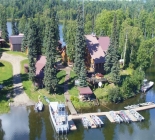 Southcentral Alaska Fly In Fishing Lodge fr USD $919.00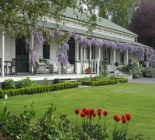 Boutique Luxury B&b; Accommodation, Blenheim fr NZD $520.00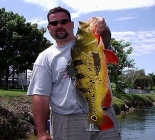 Florida Peacock & Largemouth Bass Fishing fr USD $350.00