Fishing Northwest Territories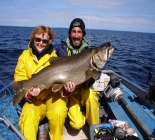 USD $
3,495.00
2011 5-Days, Main Lodge per person
USD $
4,795.00
2011 9-Days, Main Lodge per person
USD $
2,895.00
2011- 5 Day Outpost Camp
USD $
3,495.00
2011- 9 Day Outpost Camp
Package Details and Information
Fishing Northwest Territories — Northwest Territories, Canada
Package:3001372
5 Day Fishing Adventure - Main Lodge
9 Day Fishing Adventure � Main Lodge

5 Day Fishing Adventure � Outpost Camp
9 Day Fishing Adventure � Outpost Camp

First Class fishing at a First Class Fishing Resort.

It's little wonder that Northern Pike are such a sought after game fish. Catching these ferocious predators is both challenging and exciting. Shallow, clear water, medium - weight casting and lots of big fish action... now that's fun fishing!

At our Lake Lodge, stories of large trophy Pike are fact, not fiction. Every season anglers land hundreds of giant Northern Pike in the 40"-50" range. The Lake record currently stands at 54 inches (36 lbs). This is the north woods Northern Pike fishing that you've been dreaming about.

Northern Pike are very prolific throughout The Lake and the surrounding watershed and offer great sport all season. During peak season from ice-out through early August, you'll present top - water plugs, spoons, bass spinner baits, Sluggo - type worms and "jerk baits" to concentrations of fish in shallow bays, creeks and rivers.

Later in the season Northern Pike will concentrate in the jungles of tall "cabbage" that provide excellent cover in six to twelve feet of water. Casting and trolling big crank baits is an effective means of getting these awesome predators on the line.

If there's anything more exciting than seeing a large Northern Pike push a six inch wake towards your lure, let us know. In the mean time bring your camera and plenty of heavy duty line.

Location and Fishing Information
Fishing Northwest Territories - Northern Pike offer an exciting challenge to the fly fisherman. Catching these aggressive predators on the fly is one of life's great sporting experiences. Your guide will get you up close and personal with our primary game fish. Casting to Pike in weed beds, cabbage patches and creek mouths you'll quickly come to appreciate that big Pike will rarely pass up a well presented fly.

We recommend using an 8-wt or 9-wt. 9' rod with both floating WF and WF rapid sink tip lines with 20 - 30 lb. test backing (the same outfit may be used for Trout and Northern). Use a 14 - 18 lb. test tapered leader/tippet, and wire leaders are essential. With floating lines you may wish to use a fly line one size up from the rod weight-an 8-wt. rod uses a 9-wt. line.

Large waters are needed to grow large lake trout. At over 1250 square miles, The lake provides the water, structure and forage base that large populations of giant Lake Trout require. Enormous Lake Trout swim at shallow depths all season long in these cold waters, making our location one of the best Lake Trout fisheries in the world. Proof is the scores of 20-50 lb. Trophy fish our guests land at our Lake Lodge each season.

As if time stood still, the Kazan River rises at the Lake and sweeps majestically downstream through spruce - lined valleys of boreal forest and fragrant tundra. Wildlife abounds and evidence of Inuit and Cree habitation still remain, testimony to a time not so long ago when these were the homelands of nomadic hunter gatherer peoples. For many guests, the time spent fishing this Canadian Heritage River is the highlight of their trip.

Below a set of beautiful rapids you cast into the gently bubbling current... and almost instantly your rod comes to life. A vigorous little battle of jumps and runs ensues, until, in your hands, you carefully cradle a beautiful iridescent 3� lb Arctic Grayling. Your next cast... another fish. And another. And another...

This is Arctic Grayling fishing style, and it is a fact it's the finest Arctic Grayling fishing in the world. What sets us apart from all others is not only the quantity but the size. Catches of forty or more fish a day, with numerous fish over 3 lbs., is par for the course.

In fact, our anglers catch legitimate 4 lb. + Grayling every season. The Lake Lodge record stands at an amazing 5 lbs. 10 oz., just 4 oz. shy of the All - Tackle IGFA World Record. It just doesn't get any better!

Lake Trout
Northern Pike
Arctic Grayling

Accommodation
Turquoise water laps the shore and smells of black spruce and tundra fill the warm summer air. Nestled on the edge of beautiful Lake and offering full American Plan packages, our lodge is the perfect blend of comfort and seclusion.

Your private cabin, just steps away from the lake, is modern, clean and spacious. You'll enjoy privacy, a scenic setting, super comfortable duvet-covered beds, fresh towels and linen and daily maid service. Most of our cabins have two bedrooms and two modern bathrooms. Endless hot water and ample power ensures all our guests' comfort and needs.

Dining Room and Lounge

While the fishing alone is enough to send our guests home happy, we spare no effort in making your entire stay an enjoyment. And that begins with hot, fresh coffee delivered to your cabin each morning.

Before embarking on the days fishing, we'll start you off with hearty breakfasts of bacon and eggs, pancakes, omelets, hash brown potatoes, fresh juices, muffins, hot and cold cereals and a whole lot more.

After hours of strenuous fishing, what could be more inviting than a wonderful dinner and a warm and comfortable place to relax? Our chefs will lay on a sumptuous gourmet dinner in our dining room.

Delicious entr�es including prime rib, chicken in filo pastry, steak and ribs and stuffed roast pork loin will make your mouth water. Accompanied by fresh vegetables, pastas and home made breads, Our Lake Lodge chefs will satisfy the most discriminating connoisseur.

Accompanied by a nice coffee or tea, a dessert by our pastry chef is the icing on the cake.

After the days fishing, as the midnight sun dips low on the horizon you'll find our new Fish Tales lounge a wonderful place to relax. Enjoy a game with friends, a cocktail from the bar and the live, local flavor of some of our resident acoustic musicians. Gaze out on the lake, watch the last of the boats come in, and let yourself dream of the next days fishing...
Fishing Season
June 24 - August 15, 2022
SPECIALS

ARCTIC FLY FISHING SEMINAR
PROFESSIONAL SEMINARS
FAMILY PRICING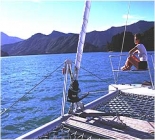 New Zealand, Marlborough
Boutique Luxury B&b; Accommodation, Blenheim
Single Occupancy per night 2 or more nights
Available From:
03/27/2012
Per Day: $515.00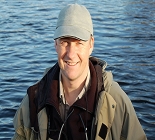 England, Cumbria
Professional Fly Casting & Fly Fishing Tuition
Full day Fly Casting and Fly fishing tuition (6 hours).
Available From:
03/27/2012
Per Day: £180.00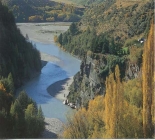 New Zealand
Fly Fishing Queenstown
5 nights accommodation only luxury apartment
Available From:
03/27/2012
Per Day: $1750.00
Sign up for our free trip planner and receive our monthly newsletter featuring offers on fishing trips.