Spring Special - Patagonia Argentina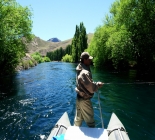 USD $
2,100.00
SPRING SPECIAL Bariloche area Per angler in double occupancy
USD $
2,100.00
SPRING SPECIAL San Martin Andes Per angler in double occupancy
USD $
760.00
Week end (2 daily trips) In Bariloche or San Martin Andes Price per one or two anglers
Package Details and Information
Spring Special - Patagonia Argentina — Rio Negro
Package:20001627
Contact Details and Website:
Contact:
Eugenio Rivademar
Lagos & Rios - Fly Fishing Adventures
Address:
Martha De Los Rios 91
San Carlos De Bariloche
Rio Negro
8400
Argentina
Phone:
54-2944 520534
Cell:
54-2944 15311800
Email:
All inclusive package. Bariloche area
Includes: All transfers to and from airports, hotels and fishing sites; 6 nights lodging, 5 full fishing days; rafts, all meals and beverages during excursions, advance pre-trip information, insurance.
Does not include: Air fares, dinners, laundry service, personal & fishing gear, fishing licences, gratuities.

Detailed sample itinerary
Day 1: Arrive at Bariloche airport where we will meet you. Drive to hotel. Accommodation, week planning, and rest until the next day.

Day 2: We will pick you up around 8,30 and depart to Limay river for rainbow and brown trout fishing. Lunch at the river banks. Fishing up to 6 pm. Return to hotel.

Day 3: Pick you up at the hotel and drive to Pichi Leufu, a delicious light tackle creek. Wade fishing all day long for rainbow and brown trout. Lunch at the river banks. We will fish until 6-7 pm when we return to hotel.

Day 4: We will pick you up early in the morning and drive almost 90 minutes to reach the Manso river. Once settled we will step into our rafts and fish all day long.
A medium sized river, ideal for sight fishing. Perfect for nymphs and dry flies during warm days. We�ll stop for lunch at the river banks and continue fishing until 6 pm. Accommodate our stuff and return to hotel arriving close to 8 pm.

Day 5: Early in the morning we will drive to Hess lake and float it all day long for brown and rainbow trout. An excellent lake for nymphs and dry flies plus some little streamers casting to the reeds. Lunch at the lake shore. A short rest, and continue fishing up to 6 pm when we return to hotel, arriving 8 pm.

Day 6: Depending on the fishing situation, we will visit another area on the Limay river. Floating from 10 am to 6 pm, we will seek for big fish (we are in post-spawning time for rainbow). The opportunity to catch a trophy will be in any drift. Excellent section for streamers and sinking lines. Return to hotel close to 8 pm.

Day 7: After breakfast / check out and depending on your flight time, we can make a city tour in Bariloche. After that we will depart to Bariloche airport. Farewell.

Weekly licences can be bought in Bariloche city and cost 360 $ (Pesos).
We can change our destinies depending on the fishing or weather conditions, with no cost for our guests.

Location and Fishing Information
Spring Special - Patagonia Argentina - Season in Patagonian National Parks runs from November 1st to May 1st.

Spring time (Nov-Dec). With high level waters, these are good months for big fishes as well as for anglers searching for quantities of them. Fishes have not yet been pressured and we are in post-spawning time. Temperatures will range from 35F to 75F. Occasional rains may occur. So rain gear and warm clothing are recommended.
Time for Float Trip Expeditions in remote areas.
Summer time (Jan-Feb). Best months for wading. Dry fly fishing becames better and the weather is warmer. Temperatures will range from 45F to 85F. Our favourite time in regards to comfort and the fact that all waters are fishable.
Fall time (March-April). Weather conditions are less predictable. And so the fish behavior. Brooks, browns and salmons begin spawning movement, so the chance to hook a trophy is on every cast. Come prepared for any weather. Temperatures can range from 30F to 75F.

Bariloche and San Martin de los Andes (SMA) are quiet cities located at the foot steps of the Andean range, Northwest Patagonia, in Argentina. World-class fly fishing areas, it is hard to find fishing destinations that can offer so wide variety of waters and fishing techniques.

Our firm is based in San Carlos de Bariloche and San Martin de los Andes.
In Bariloche areawe fish Limay, Manso, Pichi Leufu, Traful rivers; Guillelmo, Hess and Fonck lakes.
In San Martin de los Andes we visit Alumine, Caleufu, Chimehuin, Collon Cura, Malleo rivers; Filo Hua Hum and Machonico lakes.

At Lagos & Rios we develop fly fishing programs for individual anglers as well as small groups. Wether you want to fish two days or two weeks we can arrange it.
Contact us today for customized programs !!


Accommodation
In Bariloche: Las Marianas hostery (3*) is a very quiet lodge for those who want peacefully places to rest. Excellent service, rooms and breakfast. Family business located five blocks from the city.
In San Martin de los Andes (SMA): La Posta del Cazador. Located in dowtown, is the perfect 3* inn to rest in a quiet place. Cozy, mountain-like builded, with excellent rooms, service and amazing home-made breakfasts !!
Contact us for further information about rates on another lodging options.

AVAILABLE DATES
Our fishing season runs from Nov 1 through May 1.
Float Trip Expeditions during November, December up to mid January.

Note: We can arrange Two weeks Fishing Adventures including Bariloche and Junin de los Andes areas. Daily and full service trip Expeditions !! Tailor-made. Just call us !!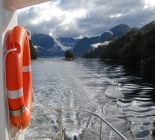 Lifetime Experience fr USD $2,195.00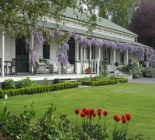 Boutique Luxury B&b; Accommodation, Blenheim fr NZD $520.00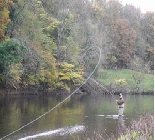 Salmon And Sea-Trout Encounters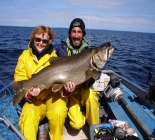 Fishing Northwest Territories fr USD $3,495.00
Sign up for our free trip planner and receive our monthly newsletter featuring offers on fishing trips.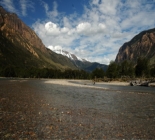 Spring Special November 2011 fr USD $1,625.00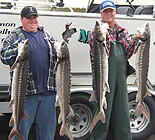 Astoria Oregon Up River To Bonneville Dam fr USD $155.00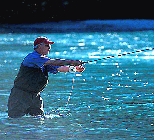 Fishing Near Vancouver BC fr CAD $1,485.00