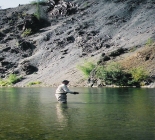 Sambocharling River Fishing Alaska
Alaska (AK) —
Package: 200886
Package Details and Information:
For seven days you will have the opportunity to experience the Last Frontier. Alaskan wilderness fishing is in a class all it�s own. While most fishing is done from shore, fishing from the raft yields the perfect drift in many situations. Once the trip starts, we are not weather dependant. Flowing with the speed of the river, we are no longer merely an observer, but part of the river system itself. Wildlife viewing is a major part of any wilderness experience. Our river travel, with the silent oar powered rafts, provides the ideal method for maximum wildlife sightings. Watch for moose, Black and Brown bear. See a caribou herd migration first hand. You may witness one of nature�s rarest sightings, the wolf.
Upon receipt of your deposit, you will receive a checklist of gear and suggested fishing equipment as well as itinerary and fishing licence information.

Float Trips�
offer several advantages over the lodge or permanent camp setting. First of all, it�s quiet. You might hear the beaver slapping his tail, or even float right by a moose or a bear. Something like this wouldn�t happen with a roaring riverboat. Second of all, there will be more fishing time. You can fish until physical constraints come into play or until the cows come home! While most of fishing is done from shore, fishing from the raft yields the perfect drift in many situations. And once the trip starts, we are not weather dependent. Last, but not least, we become part of nature itself. Flowing with the speed of the river, we are no longer merely observers, but active participants.


Location and Fishing Information
Sambocharling River Fishing Alaska - You will fly from Alaska's metropolis of Anchorage to the southwestern Alaska village of Aniak. From there you fly via bush plane to our starting point on the river, where we will float almost 80 miles through scenic mountain wilderness.
We are very excited to offer not only some of Alaska�s finest fishing, but also a complete wilderness experience you will treasure for a lifetime. Whether you are new to the sport (we�re glad to help) or have been tying nail knots forever, there�s fishing for everyone. King, Red, Chum, and Silver Salmon are all available, as well as Arctic Grayling, Char, and Rainbow Trout. Like most quality lodges and outfitters here in Alaska, we have a policy of catch and release on all species except salmon. Growth is slow in the far north for fish and we hope this action will enable future generations to experience the same quality of fishing we enjoy now.

Whether your desire is fishing, wild life viewing, or customizing your own personal adventure, we�d like to thank you for your interest in our wilderness river trips here in Alaska.

Accommodation:
Our mobile camp system is ideal for your river float trip experience. We are not dependant on pre-arranged locations. Our tents are excellent and equipped with full flies for weather protection. We use commercial quality oar powered rafts for transport; they hold a lot of gear and handle the rigors of wilderness travel. Our meals include; steak, pastas, chicken, and the Freshest Salmon you can get. Omelets, Reindeer Sausage, French toast, Gourmet Granola, and River Hotcakes round out our breakfasts. Special diets are available on request.
Available Dates:
Our season begins in early July and runs through early September. We still have space available in July if you are interested in King Salmon. We have space available in August which is great for silver salmon. Most of our group size is 6-8 people. However, we are happy to work with you to customize your trip for smaller groups as well.
"I've done alot of fishing in my life and been alot of places, but your river trip in Alaska was the best time I've ever had."
Al B. (75 years old) ~ Tulsa, OK, USA
"These are great trips!"
"We've been every other year for the last 8 years."
Jim B. ~ Clovis, CA, USA
Book Now - "What the guide charges, is what you will pay and nothing extra. No middleman fees ~ book direct or contact the guide today!"
John Openshaw ~ President, WadersOn.com
| | | | | |
| --- | --- | --- | --- | --- |
| | | | | |
| USD $ | 2,657.00 | King River: Trips departs from Dillingham, Alaska per person | | |
| USD $ | 2,231.00 | Outdoor Women�s Series Week per person | | |
| USD $ | 2,657.00 | Sambocharling River: Trips departs from Aniak, Alaska per person | | |
Package Terms and Conditions

View similar packages Sambocharling River Fishing Alaska
View other packages to same destination
Most Popular Packages Alaska (AK)
—
Feature Packages
Back to top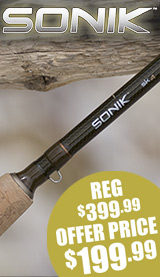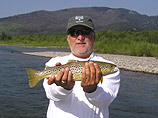 "Thank you for such a wonderful trip of fishing.
I have not stopped talking about it yet. Catching that many fish was remarkable..."
Matt Hambrick ~ United States
View Package
Other Comments
Sign up for our free trip planner and receive our monthly newsletter featuring offers on fishing tackle and trips.
Fishing Klickitat River Washington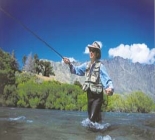 Spectacular Queenstown Lodge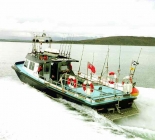 Day Charters From Oban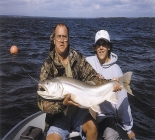 Experience The North - Summer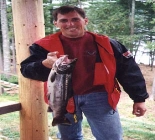 Wilderness Fishing In Maine