Fly Fishing Alabama
Have you ever wanted to experience the thrill of catching huge largemouth bass in a beautiful location?
Fly Fishing Alabama - Alabama is nationally renowned for its pristine reservoirs and the Mobile-Tensaw Delta, second largest in the country. From the wilds of Alabama's mountain streams in the north to the beautiful beaches on the Gulf Coast come and experience the Alabama Bass Trail. The massive Lake Eufaula with its record breaking largemouth bass which makes it extremely popular for tournaments, or the Cahaba river with its 135 fish species many of which are rare.
Fishing Alabama
Fly Fishing Alabama Come and wade the peaceful wetlands of the delta which is a must for any avid angler or try your hand at saltwater fishing and the exquisite red snapper. There are many public lakes stocked full of bass, bream, crappie and catfish as well as some rainbow trout fisheries. Fishing in Alabama is about more than catching fish. Whether you want to relax in inspirational settings, spend time with friends and family or catch that record breaking bass Alabama has something for everyone.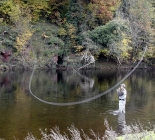 England, Cumbria
Professional Fly Casting & Fly Fishing Tuition
Full day Fly Casting and Fly fishing tuition (6 hours).
Available From:
06/14/2011
Per Day: £180.00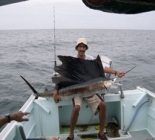 Malaysia, Singapore
Sailfish Fishing On The East Coast Of Malaysia
4 pax 2 days fishing all inclusive ex Singapore
Available From:
08/01/2023
Per Day: $692.50
Sign up for our free trip planner and receive our monthly newsletter featuring offers on fishing trips.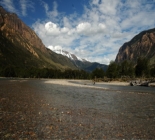 Spring Special November 2011 fr USD $1,625.00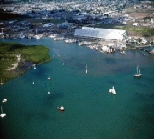 Fishing Far North Queensland Australia fr AUD $75.00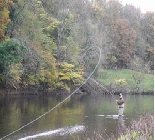 Salmon And Sea-Trout Encounters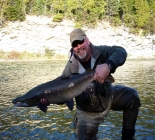 September- 2011 Atlantic Salmon fr USD $1,875.00