Fly Fishing Colorado
Have you fished in an awe-inspiring area where the rivers are wild and the trout are gigantic?
Fly Fishing Colorado - World renowned for it's trout fishing Colorado is a must for the keen angler. There are numerous trout filled lakes in the impressive Gore Range and exciting rivers such as the famed Roaring Fork river. There are many beautiful state parks such as Eleven Mile and Spinney Mountain that offer the opportunity to catch trophy size fish as well as many other activities from hiking and boating to riding and camping. There is plenty of Gold Medal Water with plenty of large trout and excellent fly fishing on 148 miles of the Arkansas river.
Fishing Colorado



























Centennial Angler Package
per person for 1 night, 1 full day fishing, based on double occupancy, all meals included fr USD $736.00



Fly Fishing Colorado Flyfishing trips near Denver, Colorado Springs - We offer guided fly fishing trips to over 60 different locations around Colorado. Many fly fishing locations are within a one hour drive from Denver, Colorado Springs, and Boulder. Locations include rivers like the South Platte, Colorado, Blue, Clear Creek, North Fork of the South Platte, Big Thompson, and more. Our guide service consists of trips to public and private rivers, streams, lakes, and ponds. Whether its nymphing for monster rainbow trout in the South Platte River or casting dry flies to rising trophy brook trout in a high mountain lake, we have the right trip for you. Beginners, intermediates, and experienced anglers will benefit from a guided trip with one of our professional guides who are some of the best in the West. So come on, grab your gear and let us take you on the fly fishing trip of a lifetime!

New Zealand, Marlborough
Boutique Luxury B&b; Accommodation, Blenheim
Double Occupancy per night 2 or more nights
Available From:
04/16/2012
Per Day: $560.00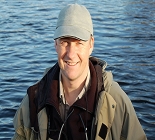 England, Cumbria
Professional Fly Casting & Fly Fishing Tuition
Full day Fly Casting and Fly fishing tuition (6 hours).
Available From:
04/16/2012
Per Day: £180.00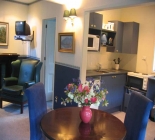 New Zealand
Fly Fishing Queenstown
5 nights accommodation only luxury apartment
Available From:
04/16/2012
Per Day: $1750.00
Sign up for our free trip planner and receive our monthly newsletter featuring offers on fishing trips.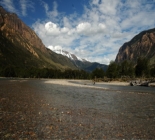 Spring Special November 2011 fr USD $1,625.00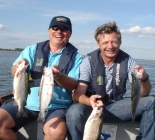 Fishing Rutland Water fr GBP �285.00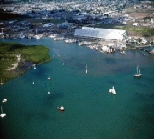 Fishing Far North Queensland Australia fr AUD $75.00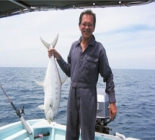 Sailfish Fishing On The East Coast Of Malaysia fr USD $2,770.00