Fly Fishing California
Do you want an action packed trip with many opportunities to fish in a variety of ways?
Fly Fishing California - California offers a multitude of Lakes and Rivers for the angler to enjoy. From the mighty Sacremento River to the popular Shasta Lake. California's rivers offer some of the best steelhead fishing that you can find in the lower 48 states. California is a fishermans paradise with rivers and lakes packed with enormous Salmon, chinook and kokanee, masses of Trout as well as Catfish, Bass, Crappie, Sturgeon and Shad. The magnificent Lake Shasta is a gem nestling in the arms of Mount Shasta. It is one of the largest and most beautiful of reservoirs on the West Coast. Why not fish the California Delta for Black Bass, Striped Bass & Sturgeon or try and beat the State Record for King Salmon at 88lbs in the massive Sacramento River? Come fish and enjoy the West Coast's wild and scenic rivers and breathtaking crystal clear lakes.
Fishing California
Fly Fishing California If you have never been to the Klamath River in Northern California you are in for a real delight. The Klamath River area is one of the most beautiful and pristine areas left in California. The splendor of this steep mountainous region is indescribable. The run of salmon and steelhead are returning in historic proportions. Seiad Valley's location provides accessibility to a large portion of the river with a minimum of driving time. This river is consistently a high class act. It combines tranquility with the heart pounding excitement of having a steelhead rip out your line to the backing. The salmon season is fast and furious, last years clients complained that their arms got sore from bringing in so many big ones.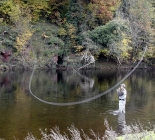 England, Cumbria
Professional Fly Casting & Fly Fishing Tuition
Fly Casting and Fly fishing tuition (4 hour session)
Available From:
04/16/2012
Per Day: £140.00

New Zealand, Marlborough
Boutique Luxury B&b; Accommodation, Blenheim
Double Occupancy per night
Available From:
04/16/2012
Per Day: $595.00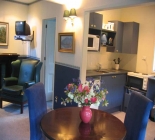 New Zealand
Fly Fishing Queenstown
5 nights accommodation only luxury apartment
Available From:
04/16/2012
Per Day: $1750.00
Sign up for our free trip planner and receive our monthly newsletter featuring offers on fishing trips.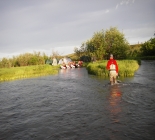 Alaska Float Fishing Trips fr USD $3,707.00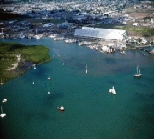 Fishing Far North Queensland Australia fr AUD $75.00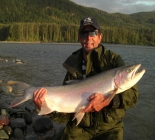 Fishing North Western B.c., Skeena Region fr CAD $4,728.00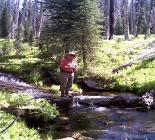 Fish Gospel Hump Wilderness Alpine Lakes fr USD $350.00