Fly Fishing Connecticut
Come and catch that trophy trout in excellent rivers or experience the thrill of charter fishing for Tuna and Striped Bass.
Fly Fishing Connecticut - Connecticut has two fantastic fresh water fisheries that are among the best in the U.S, the Housatonic River and the Farmington River. Trophy Trout are abundant in these rivers. Fisherman can enjoy the pursuit of brown trout, rainbow trout, as well as brook trout that all range in size from 9 inched to 27 inches. There are many opportunities to fish the shoreline as well as charters which fish inshore for Striped Bass, Bluefish and Fluke and offshore for Tuna and Shark.
Fishing Connecticut
Fly Fishing Connecticut Charter Long Island Sound - Westport, CT about one hour from NYC. Easily reached by car or train with pickup available at train station. A municipal airport is only 15 minutes from our docks and transportation can be arranged from the airport. We have specialized in fly and light tackle fishing, primarily in shallow saltwater along the coast and islands just off Western CT, about an hour from NYC. Fishing begins late April, and continues steadily into December.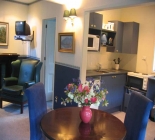 New Zealand
Fly Fishing Queenstown
Bed and Breakfast only
Available From:
04/02/2023
Per Day: $400.00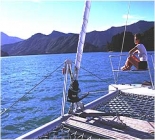 New Zealand, Marlborough
Boutique Luxury B&b; Accommodation, Blenheim
Single Occupancy per night 2 or more nights
Available From:
04/02/2023
Per Day: $515.00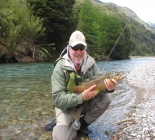 Coyhaique, Chile
Patagonia Chile Fly Fishing Paloma River
7 nights Chilean Patagonia Fly Fishing
Available From:
04/02/2023
Per Day: $541.66
Sign up for our free trip planner and receive our monthly newsletter featuring offers on fishing trips.