Charter Long Island Sound
Connecticut (CT) —
Package: 2001420
Package Details and Information:
Since 1989, we have specialized in fly and light tackle fishing, primarily in shallow saltwater along the coast and islands just off Western CT, about an hour from NYC. Fishing begins late April, and continues steadily into December.
On an incoming tide, you may drift quietly over acres of flats, casting to fish in as little as a foot of water. Or casting on an outgoing tide into many tidal rips that form over the reefs and bars connected to the islands. These rips are prime casting opportunities for Stripers, Blues, and other species depending on the season.
There is excellent light tackle fishing, providing the opportunity to battle fish in shallow water and take fish off the surface.
High quality, top brand tackle is provided for both fly fishing, and light tackle fishing, but you are encouraged to bring your favorite rod and reel(s). There is ample storage for you to bring additional gear, such as sunscreen, jackets, cameras, snacks, and nautical footwear. Bottled water, ice, and a cooler are provided.
Half tide and full tide excursions available.
Location and Fishing Information
Charter Long Island Sound - Westport, CT about one hour from NYC. Easily reached by car or train with pickup available at train station. A municipal airport is only 15 minutes from our docks and transportation can be arranged from the airport.
Accommodation:
Several inns are nearby within short driving distance, and one within a 5 minute walk to our docks. We are available to assit you with your local travel and stay needs.
Book Now - "What the guide charges, is what you will pay and nothing extra. No middleman fees ~ book direct or contact the guide today!"
John Openshaw ~ President, WadersOn.com
| | | | | |
| --- | --- | --- | --- | --- |
| | | | | |
| USD $ | 400.00 | Charter Rate | | |
Package Terms and Conditions

View similar packages Charter Long Island Sound
View other packages to same destination
Most Popular Packages Connecticut (CT)
—
Feature Packages
Back to top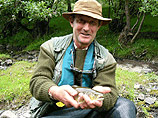 "....A good teacher, he also proved a good friend.
I hope that it will not be the last time I have the pleasure of fishing with him!"
Malcolm
View Package
Other Comments
Sign up for our free trip planner and receive our monthly newsletter featuring offers on fishing tackle and trips.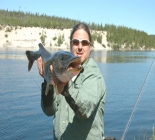 Special Trophy Pike Fishing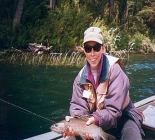 Golden Dorado In The Corrientes Province

Shark Fishing in Anglers Den, Namibia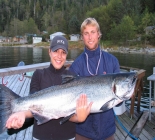 Salmon Fishing Stuart Island BC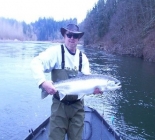 Sturgeon Fishing in Oregon