American Creek
Alaska (AK) —
Package: 2001368
Package Details and Information:
We realize that planning for an Alaska float fishing trip may have been a lifelong dream and ambition. We treat each trip as if this were the case, and will do everything within our capability and experience to place you on the right river at the right time for the kind of fantastic experience you deserve. Alaska float trips are our area of specialization and wilderness adventures are our passion.

American Creek - Offering the finest dry fly stream fishing in Alaska, American Creek flows 45 miles through mountains and high tundra country. Beautiful scenery and stretches of moderate white water add a sense of adventure to the trip. This creek features Rainbows, Lake Trout, Char and Sockeye Salmon fishing.


7 day American Creek float trip $3,600.00 per person plus air fare from Anchorage to western Alaska on Katmai Air.

5 Day American Creek float trip $3,100.00 per person plus air fare from Anchorage to western Alaska on Katmai Air.
Accommodation:
An Alaska river float trip is the ideal way to experience wilderness fishing. Traveling by 14' Aire raft, we spend a week along the banks of the river, fishing from the boats, stopping along the way at the best holding waters, establishing comfortable tent camps in the evenings as we travel at the river's pace. Our camps are strategically placed to provide nearby fishing. Fishing and daylight are available on a nearly 24 hour basis!
Available Dates:
American Creek offers Alaska's best dry fly fishing for big 'bow from late June through mid July. Thereafter we shift to egg patterns as we fish behind the spawning sockeye salmon through mid August.
Book Now - "What the guide charges, is what you will pay and nothing extra. No middleman fees ~ book direct or contact the guide today!"
John Openshaw ~ President, WadersOn.com
| | | | | |
| --- | --- | --- | --- | --- |
| | | | | |
| USD $ | 3,600.00 | 7 day American Creek float trip, plus commercial airfare to western Alaska | | |
Contact outfitter to secure available times in schedule.
Package Terms and Conditions

View similar packages American Creek
View other packages to same destination
Most Popular Packages Alaska (AK)
—
Feature Packages
Back to top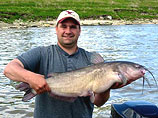 "I can't tell ya the power these fish have! They run and they hold. Awesome!
I had a blast fishing this system and can't wait to return and try it again. Kim, you were a great host and I thank you for some great memories. Fishing Channels on Manitoba's Red River has been on my "to do" list for a while now."
Mark ~ United States
View Package
Other Comments
Sign up for our free trip planner and receive our monthly newsletter featuring offers on fishing tackle and trips.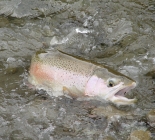 Hawkes Bay Fly fishing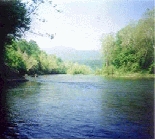 Bass Fishing Shenandoah River Virginia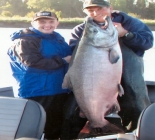 Fishing Adventure Charters In Alaska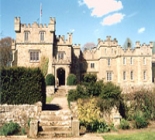 Fly Fishing In Otterburn, Northumberland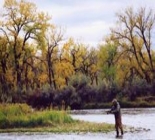 Bighorn River Fly Fishing