Amazon Peacock Bass Fishing Trip
Florida (FL) —
Package: 2001522
Contact Details and Website:
Contact:
Steve McDonald
Bassmaster Guide Service Inc.
Address:
17421 Sw 56th Street
Southwest Ranches
Florida
33331
United States
Phone:
877 FLA-PKOK
Cell:
754-264-9001
Email:
Package Details and Information:
INTERNATIONAL AIRFARE IS INCLUDED!!!

If you are interested in booking a peacock bass fishing trip to the Amazon rain forest in Brazil then please give us a call for some more information. We offer a 8 day 7 night fishing package that is unrivaled anywhere in the world!

Your peacock bass fishing trip will start out with me Steve (your American guide) in Miami where we will board an international flight on TAM airlines bound for Manaus, Brazil. Manaus is in the heart of the Amazon jungle on the banks of the Rio Negro. Once in Manaus we will either board a chartered bus or float plane en route to the Iemenja our hotel boat for the week.

The fishing location will depend on the water levels in the region at the time of our trip. Being Brazilian owned we have the proper negotiations with the locals to fish the Uatuma, Rio Negro, Japueri and Madeira rivers. This insures you the angler the best chance at a trophy peacock bass! Trips to Pantanal can also be arranged.

After getting settled into your room on the boat you can change out of your travel clothes and come up on the back deck for happy hour while the boat casts away. What a treat it is to see the Amazon river for the very first time! Enjoy the evening breeze, get your tackle ready and off to bed because its been a long day. Cast #1 for monster peacock bass is only hours away!

If you sleep the first night it will only be out of pure exhaustion from the day of travel. If you are like me the wheels turning in your mind wont let you drift off and your heart will beat a little faster in anticipation of watching that double digit beast anhilate your topwater lure! At 5:00 a.m. your guide will wake you up and breakfast will be served in the dining room. You will enjoy eggs, fresh fruit and juices as well as meats like bacon and sausage. While you eat your guide will pack a cooler with ice, water, sodas, beer, snacks, sandwiches etc... for your day of fishing. Fish until lunch or fish all day...your choice. I like to come back for lunch and a rest before tackling an afternoon in the Amazon. After lunch we do it all over again until dark!

Once you are safely back aboard the Iemenja after your afternoon of fishing have a shower to cool down and relax for a while in your air conditioned cabin. After refreshing yourself come back up on the top deck of the boat for a drink and to share the days fishing stories. Enjoy munching on home made appetizers like steak tidbits, fresh cheese and pepperonis from the galley. About the time you need your second drink each evening you will have the opportunity to try the freshest peacock bass sashimi you will ever eat. This is the BEST! After sashimi and appetizers dinner will be served in the dining room. Enjoy regional cooking like Tambaqui from the river or an alligator that the guides catch as well as some American favorites like steaks and hamburgers.

6 days of fishing, laughing and a memory card full of great pictures later we will head back for Manuas. While in Manaus we will be staying at the Tropical hotel on Punta Negro. The Tropical is a 5 star resort style hotel in Manaus. After check in go for a dip in the enormous swimming pool. Once you are used to civilization again go for a stroll on the beach or catch the dancerinas show on Punta Negro. All this while enjoying some of the best service you will ever have anywhere in the world. The Brazilian people truly enjoy showing off their prized possession...AMAZON!

On the final day we will be escorted by charter bus back to the airport in Manaus where we will board a TAM flight back to Miami, Florida. Once in Miami we will say our goodbyes and catch our respective connecting flights to our home cities here in the United States. You will be happy to get home but will have peacocks in your dreams until next year when we can do it all over again!

Come and LIVE this adventure!!

Opa Amazonas!

Location and Fishing Information
Amazon Peacock Bass Fishing Trip - Amazon river and its tributaries Rio Negro, Rio Madeira, Rio Uatama and Rop Jatapu. Manaus, Brazil.
5 and 1/2 days of the highest intensity freshwater fishing you will ever do in your life. Mostly all on top water baits which is awesome!

You will be fishing from 14 foot aluminum bass boats with 25 h.p. Mercury outboards each with an electric trolling motor. Both anglers can comfortably stand while fishing if desired.

Species you will catch will include the mighty peacock bass, the arowana, the red tailed catfish, tambaqui, piranah and if your lucky a piraracu.
Accommodation:
75 ft. live aboard yacht the Iemenja. Double occupancy stateroom each with a private bath and digitally controlled a.c. unit.
Available Dates:
October and November 2009
Book Now - "What the guide charges, is what you will pay and nothing extra. No middleman fees ~ book direct or contact the guide today!"
John Openshaw ~ President, WadersOn.com
| | | | | |
| --- | --- | --- | --- | --- |
| | | | | |
| USD $ | 4,999.00 | Peacock Bass Fishing in the Amazon | | |
International airfare IS INCLUDED!!!

You need to have a valid U.S. passport and a Brazilian Visa. You also are responsible for getting to Miami and all lodging necessary there.

Map of Amazon Peacock Bass Fishing Trip

Package Terms and Conditions

View similar packages Amazon Peacock Bass Fishing Trip
View other packages to same destination
Most Popular Packages Florida (FL)
—
Feature Packages
Back to top
"You guys know how to do it right!
It was a great time for the both of us and not just the fishing. The whole experience is one we will treasure for a lifetime - and hopefully re-live frequently in person! Jamie told me that it was the best trip of his life. I agree. When you combine great location, great hosts, great fishing and uninterrupted relationship time for a father and son, well, it doesn't get any better. We'll be back for sure - with friends".
Jimmy and Jamie Addison ~ United States
View Package
Other Comments
Sign up for our free trip planner and receive our monthly newsletter featuring offers on fishing tackle and trips.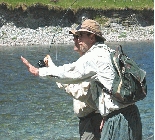 Fiordland Back-Country

Fishing in portugal for carp barbel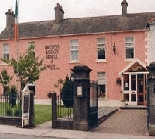 Pike fishing on the Shannon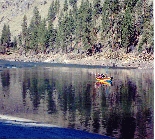 Idaho Fishing for Steelhead