Marco Island, Fl Offshore wreck and reef fishin
Florida —
Package: 2001546
Contact Details and Website:
Contact:
Captain Tony Disarro
Tandem Charters.
Address:
3110 58th. St. S.w.
Naples
FL
34116
United States
Phone:
239-250-5091
Cell:
Email:
Package Details and Information:
Based in Marco Island, Tandem Charters provides fun & productive on-the-water experiences year round for adults and children over 12 years old. When you select Capt. Tony, you can count on an enjoyable adventure with safety as the very highest priority.

Depending on the season, we will target off shore species including Red Grouper, Gag Grouper, Lane & Mangrove Snapper, Cobia & King Fish.

Near shore species include Speckled Trout, Pompano, Blue Fish, and the ever present Shark.

Catch and release is encouraged or we will gladly prepare your fillets for a gourmet dinner. Come and share with us the beautiful, healthy eco-system that is Marco Island and the near by Ten Thousand Islands. Unlimited adventures can be arranged for Dolphin watching, nature photography, swimming, snorkeling or just relaxing on your own private and pristine white sandy beach.
Location and Fishing Information
Marco Island, Fl Offshore wreck and reef fishin - Marco Island Florida is the largest and northern most of the 10,000 islands of Southwest Florida. With six miles of white sand beach and measuring over 24 square miles it's home to many species of wildlife such as bald eagles, borrowing owls, brown pelicans, dolphins and manatees. Rich in history from the earliest inhabits to the Calusa Indians who survived mainly from abundant shell fish. Today you can find evidence of their existence as you travel the southern part of the island: here the elevation rises some 30� above the water from the years of discarded shells left behind. In the late 1800 hundreds, a few early pioneers also made their living from the rich waters of the Gulf of Mexico. Today the island is a hot destination where people can come and relax on its beautiful beaches, watch the sun set, or enjoy fishing in the pristine water.

Fishing is just minutes away. Offshore anglers can fish the grass flats off Cape Romano for sea trout, redfish, pompano, jack crevalle, ladyfish, or travel into deeper water where the artificial reefs and natural lime stone formations create a rich heaven for grouper, cobia, goliath grouper, snapper, kingfish, permit, sharks and barracuda.
Accommodation:
Marco Island Hilton Beach Resort
560 S. Collier Blvd., Marco Island, FL 34145
(239) 394-5000 or (800) 443-4550
Fax: (239) 394-8410
Marriott's Marco Island Resort and Golf Club
400 S. Collier Blvd, Marco Island, FL 34145
(239) 394-2511 or (800) 438-4373
Fax: (239) 642-2672

Moran's Barge Marina, Motel, & Restaurant
3200 SR 92, PO Box 1219, Marco Island, FL 34146
(239) 642-1920 or (800) 642-1921
Fax: (239) 642-8212

Beach Club of Marco
901 S. Collier Blvd., Marco Island, FL 34145
(239) 394-9951
35 one bedroom/one bath suites with either gulf-view or pool view
rates start at $170 per nig
Available Dates:
Always Quality Fishing available YEAR ROUND
Book Now - "What the guide charges, is what you will pay and nothing extra. No middleman fees ~ book direct or contact the guide today!"
John Openshaw ~ President, WadersOn.com
| | | | | |
| --- | --- | --- | --- | --- |
| | | | | |
| USD $ | 650.00 | half day charters 400.00 | | |
A phone call away!!!
Package Terms and Conditions

View similar packages Marco Island, Fl Offshore wreck and reef fishin
View other packages to same destination
Most Popular Packages Florida
—
Feature Packages
Back to top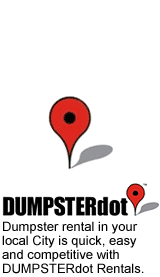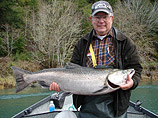 "I've fished wth Dave for Smallmouth Bass,Salmon,Steelhead and Sturgeon.
You'll not find a better quallified or more professional in this biz than Dave.Always a good time to be had and willing to share his knowledge with those that are interested in learning more about fishing."
Odell Jennings ~ United States
View Package
Other Comments
Sign up for our free trip planner and receive our monthly newsletter featuring offers on fishing trips.
Atlantic Salmon - Go Solo!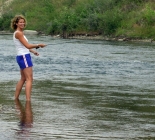 Flyfishing Alberta Canada