Exciting Fishing in the best Kansas Waters
Kansas (KS) —
Package: 2001399
Package Details and Information:
Shallow water carp fishing

Site fishing in shallow water is our bread and butter. We pole the shallows looking for feeding carp, then stalk them to get in position for the cast. It is exciting and challenging. Once hooked, carp provide a tremendous fight! They will provide you an excellent training program for saltwater fly fishing for bonefish, redfish, permit and tarpon. Why pay a guide $400 a day to learn to spot and stalk fish? Learn here at home and get more for your money when you do go to the salt!

Beginner's trips

We can customize a trip to meet the needs of all skill levels. If you're just learning to fly fish, we'll spend some time working on your cast, then take you to a honey hole that's loaded with carp, wipers and catfish. If your'e still having trouble, we'll break out the spinning rods and get you hooked up that way.

Wipers in the River.

We're still considering springtime wade fishing trips for Wipers - a hybrid of white bass and striped bass on Milford Lake, if the water conditions are right. Wipers are one of the hardest fighting freshwater fish you will ever tackle on a fly rod, rivaling the strength of many saltwater species. We've had some large fish fight nearly to the death. It sometimes takes us nearly as long to revive the fish after their exhaustive fight as it took us to land it.

Wipers run up the rivers feeding Milford lake in the spring on a spawning run. It's a fruitless trip, as wipers are sterile hybrids, but they go through the ritual with great enthusiasm. There is a short
window on this fishing opportunity, depending on the weather, lake and river levels, and probably some factors we don't have a good handle on.

Anglers interested in this opportunity should
contact us early in the year and be as flexible as possible with their availability from as early as late March to as late as mid-May. Waders are a must, hip waders are usually enough but chest waders are
better. We fish 6 and 8 weight rods with sinking tip lines and heavy flies to fight the current and stay in the strike zone. We've caught wipers as large as 12 pounds in the river, sometimes as anglers with conventional tackle fished close by without catching any fish.

It can be hard fishing, and it can be a bit "hit or miss", but I guarantee an 8 pound wiper will be the equal of, or superior to, any freshwater fish you've ever battled. We've also caught white bass in the river, and channel catfish up to 17 pounds while
fishing for wipers.

Winter Wipers

These trips combining the expertise of Chad Richardson and the Flats Lander guides. Chad has established himself as one of the finest guides in Kansas for Wipers - a hybrid of white bass and striped bass - on Milford Lake. Wipers are one of the hardest fighting freshwater fish you will ever tackle on a fly rod, rivaling the strength of many saltwater species.

With this combo trip, a single angler will join Chad and Professor or Sodie on Chad's well-equipped and comfortable Yar-Craft boat. We'll search for schools of wipers with depth finders and by trolling deep diving plugs. When we locate a school of active feeders, we'll anchor and break out the fly rods.

These fish are between 20 and 35 feet deep, so we use 8 and 10 weight rods with full sinking shooting heads and large, shad imitating flies. It's hard work casting that heavy line and large fly, so taking a break to troll for a while lets you keep fishing and rest! This is a unique and challenging form of fishing, and the wipers range from 4 to over 10 pounds. We also catch lots of white bass on some trips, and hooking a walleye wouldn't be unusual. There are also some bigmouth and smallmouth buffalofish mixed in with the wipers, and while we haven't figured out how to catch them consistently, we're working on it. Those fish average almost 20 pounds!

That would be an IGFA world record if we land one on a fly. An IGFA world record wiper is within reach, too. We've had 15 pound wipers hit the plugs, but none that big on the fly rod. Not YET. Here's the real kicker to this trip. The fishing starts in late September and continues into December, even January if the water doesn't freeze, if you can handle the weather. We have the lake almost to ourselves, especially after the hunting seasons get going in October and November. .So, what do you say? Leave the pheasants for another day, there's fish to be caught! Grab the insulated coveralls and let's go see if we can catch a world record wiper!

Location and Fishing Information
Exciting Fishing in the best Kansas Waters - North-Central Kansas, with most of our trips on Milford Lake, near Junction City.
Available Dates:
Spring to Fall Guiding in Kansas.
Book Now - "What the guide charges, is what you will pay and nothing extra. No middleman fees ~ book direct or contact the guide today!"
John Openshaw ~ President, WadersOn.com
| | | | | |
| --- | --- | --- | --- | --- |
| | | | | |
| USD $ | 175.00 | Full Day (8 hours) | | |
| USD $ | 125.00 | Half Day (4 hours) | | |
Map of Exciting Fishing in the best Kansas Waters

Package Terms and Conditions

View similar packages Exciting Fishing in the best Kansas Waters
View other packages to same destination
Most Popular Packages Kansas (KS)
—
Feature Packages
Back to top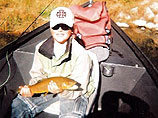 "He's an extremely hard working guide who is obsessed with making sure that his clients catch fish.
On top of his impressive guiding skills, he's a nice guy and makes a great hot lunch."
Scott Marr ~ United States
View Package
Other Comments
Sign up for our free trip planner and receive our monthly newsletter featuring offers on fishing tackle and trips.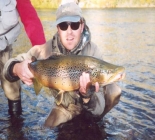 Fly Fishing Trips In Patagonia
Game Fishing Holidays In North-West Ireland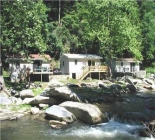 Fishing Cabins The Rocky Broad River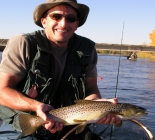 Bow River Drift Boat Fishing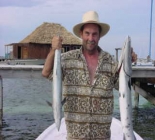 Fishing Trips in Belize