Year Round Fishing And Hunting Packages
Montana (MT) —
Package: 2001516
Contact Details and Website:
Contact:
Nick Forrester
Forresters Bighorn River Resort
Address:
P.o. Box 7595
Fort Smith
MT
59035
United States
Phone:
406-666-9199
Cell:
Email:
Package Details and Information:
Montana's only resort located directly on the unsurpassed, upper three miles of the Bighorn River.

How does 7,500 trout per river mile sound? What about an average-sized rainbow or brown of 18 to 22 inches? You'll forget what a slack line feels like during your stay at our Bighorn River Resort. The only lodge located on the upper one-third mile of the Bighorn, our river frontage allows guests to fish upon arrival. Whether you're into fishing midge patterns in the winter and spring, casting caddis patterns in the summer, or stripping big streamers for browns in the fall, this tailwater fishery is an all year obsession. Orvis-endorsed fly-fishing guides are top-notch professionals with intimate knowledge of the river's aquatics and its almost-daily hatches.

Our lodge is also known for its unparalleled wingshooting in true Montana fashion. If you've never had the delight of experiencing the Bighorn Valley, it's not a story that can be believed sight-unseen. Big sky interrupted only by the snow-capped ranges of the Rocky Mountains. Brushed-choked coulees swell with game birds full on wild plum, rose hemp, chokecherry, hawthorn and snowberry. We have private access to 110,000+ acres of prime bird habitat where hunters will find ring-necked pheasant, Hungarian partridge, sharptail grouse and some hard-to-get chukar partridge. Professional guides consist of three generations of Montana natives, born and raised in the Bighorn Valley, with unlimited knowledge of the surrounding land.




Location and Fishing Information
Year Round Fishing And Hunting Packages - Bighorn River, Fort Smith Montana.


Accommodation:
While your top priority is getting out in the field or on the water, our top-shelf guest accommodations and amenities make it easy to come back to the resort's lodge. The first thing that draws you in is the tantalizing aroma pouring from the gourmet kitchen. Whether it's pheasant coq au vin or fillet mignon over pommes anna your taste buds will fall into the trance of head chef and co-owner Francine's cuisine. After dinner guests can head to the main log lodge which features an expansive great room with a river-rock fireplace and cigar loft or head back to their cabin in anticipation of Francine's latest breakfast menu.

The lodge also offers Internet access in the cabins, a fully equipped conference center ideal for business retreats and an on-site Orvis Pro Shop with everything you'll need for a day on the river. The seven log guest cabins each with two queen-sized beds and private bath are located alongside the main lodge. The only lodge to receive all four Orvis endorsements, Bighorn River Resort keeps its promise of the Bighorn and the ultimate Montana experience.
Available Dates:
Year Round packages available for 2 - 5 days. Trips are all inclusive fishing, hunting or our famous "Cast and Blast" combo.
Book Now - "What the guide charges, is what you will pay and nothing extra. No middleman fees ~ book direct or contact the guide today!"
John Openshaw ~ President, WadersOn.com
| | | | | |
| --- | --- | --- | --- | --- |
| | | | | |
| USD $ | 2,160.00 | 2 days fishing, 3 nights lodging - All Inclusive | | |
A 50% deposit is required to hold your reservation. Payment in full is due 60 days prior to the date of your trip.
Map of Year Round Fishing And Hunting Packages

Package Terms and Conditions

View similar packages Year Round Fishing And Hunting Packages
View other packages to same destination
Most Popular Packages Montana (MT)
—
Feature Packages
Back to top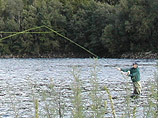 "In no time at all he had taught me the basics and I was casting some very tight loops.
Prior to meeting Clive I had only used a double handed rod for one day. He is an excellent tutor and I would thoroughly recommend him to anyone - beginner or improver."
Peter Hurst
View Package
Other Comments
Sign up for our free trip planner and receive our monthly newsletter featuring offers on fishing tackle and trips.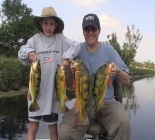 South Florida Peacock Bass Fishing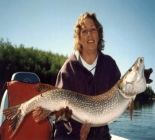 Fishing Lodge On The Winnipeg River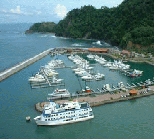 Costa Rica Sportfishing and Charters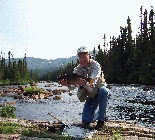 Wilderness Fishing Labrador Canada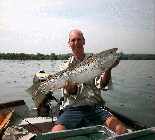 Rutland Brown And Rainbow Trout Fishing