Fly Fishing New Hampshire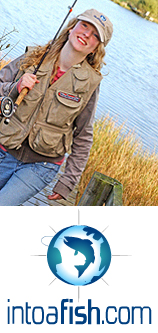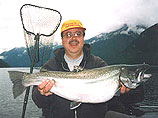 "Great job Frank ... see you next year!"
It was my first trip fishing to Canada and I took my 80 year old parents with me. The great thing about Frank and the people who stay there is they really make you feel like family. Everyone was catching Dollies and Cutthrout Trouts, when my mother hooked a monster. As it was taking the line off her reel, I must have gotten the fish's mate, as I hook this monster who proceeded to do the same to my reel. A hour later I've got the lodge record !!!."
Dee Stasnopolis ~ United States
View Package
Other Comments
Enter to win a FREE fishing trip for two anglers to Québec, Canada.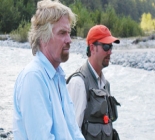 British Columbia Trout Fly Fishing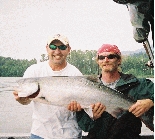 Vancouver Salmon Fishing Fraser River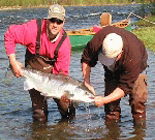 Gaspe Atlantic Salmon Fishing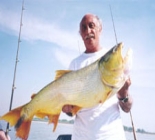 Dorado(golden)-Corrientes-Esquina-Ham.