Fly Fishing Alaska (AK)
Have you ever endured a heart pounding battle with a huge pacific salmon? Alaska is the place where angler's dreams come true.
Fly Fishing Alaska - Every fisherman knows that when it comes to great fishing in a spectacular location Alaska is top of the list! With stunning mountains ranges and wilderness containing beautiful rivers so full of magnificent salmon and rainbows ready to put up a fight you wont believe your eyes. Fisherman flock to Alaska because its oceans, rivers and lakes are teeming with record breaking Salmon, Rainbow Trout, beautiful Arctic Char, 'barn door' Halibut and many other challenging sport fish.
















American Creek
7 day American Creek float trip, plus commercial airfare to western Alaska fr USD $3,757.00
Kisaralik River
8 day Kisaralik River float trip, plus commercial airfare to Bethel, Alaska fr USD $4,100.00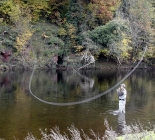 England, Cumbria
Professional Fly Casting & Fly Fishing Tuition
Full day Fly Casting and Fly fishing tuition (6 hours).
Available From:
09/10/2022
Per Day: £180.00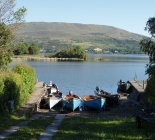 Ireland, Co. Galway
Lough Corrib - Fly Fishing Lake
B&B; 1 night for 2 persons sharing, 1 day's Guide, boat and engine
Available From:
09/11/2022
Per Day: €112.50
Sign up for our free trip planner and receive our monthly newsletter featuring offers on fishing trips.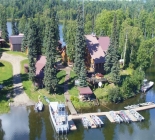 Southcentral Alaska Fly In Fishing Lodge fr USD $919.00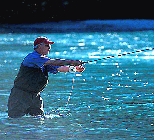 Fishing Near Vancouver BC fr CAD $1,485.00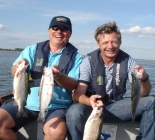 Fishing Rutland Water fr GBP �285.00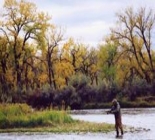 Bighorn River Fly Fishing fr USD $1,550.00